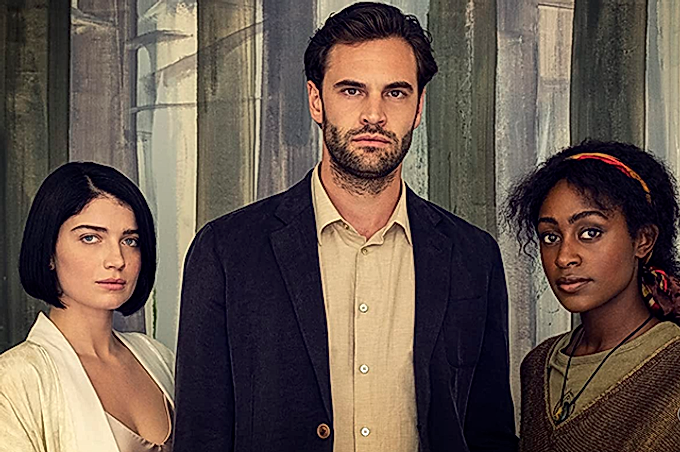 Eve Hewson, Tom Bateman and Simone Brown in In Her Eyes
Last month, streaming service Netflix unveiled its latest psychological thriller six-part series Behind Her Eyes. One of the main roles was played by Eve Hewson, daughter of U2 singer Bono. The novelty, which has been so much talked about in the last couple of weeks, could not be ignored either. already watched the sensational show and is ready to tell you more about the series.
About what
Perhaps, to say on the fly what this series is about is not so easy. Deeper problems are hidden behind its mystical and fantastic components: the search for oneself and one's gender identity, the issue of trust, fidelity and family happiness, the concept of female friendship and the problem of raising children, one's own fears and psychological trauma.
Despite the fact that the characters in the film are very different (in terms of class and social status), they have a lot in common: nightmares, sleepwalking, personal fears and secrets and inner demons that each character has.
During these six episodes, which include memories and dreams, the heroes become participants in more and more strange events and circumstances, but each of them wants to be loved, to have a home, to live a comfortable life.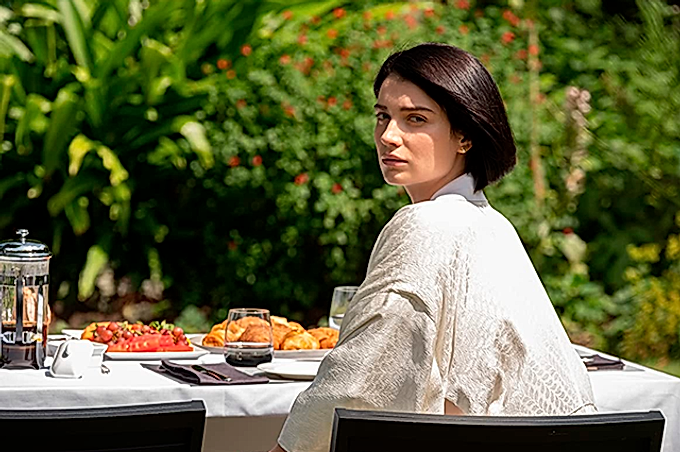 Eve Hewson in the TV series "In Her Eyes"
Plot
Caution: Spoilers!
The series, based on the 2017 novel of the same name by British writer Sarah Pinborough, tells the story of a single mother named Louise, who has an affair with her boss, psychotherapist David. At first, they resist their feelings and try to maintain a working relationship, but every day they are attracted to each other more and more, and in the end they succumb to their weaknesses.
In parallel, Louise strikes up a friendship with David's wife Adele. She does not realize that her new acquaintance is the wife of her lover. And when this circumstance becomes clear, Louise continues to play a double game, imbued with great sympathy for her new friend.
Louise suffers from nightmares, and Adele helps her to cope with them (in fact, pursuing her own selfish goals).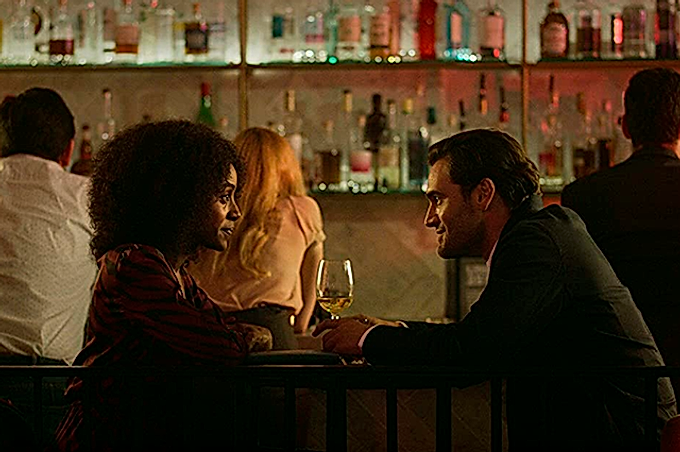 Simone Brown and Tom Bateman in In Her Eyes
At the same time, the relationship between David and Adele looks very strange: Adele leaves the house only by agreement with her husband, does not make new acquaintances and deceives David every day, flushing her prescribed sedative pills down the sink.
David does not go into details of his relationship with his wife. He clearly does not love her, but he also cannot leave her, since they are connected by a secret. And Adele is literally obsessed with her husband and, despite his coldness, is not going to let him go.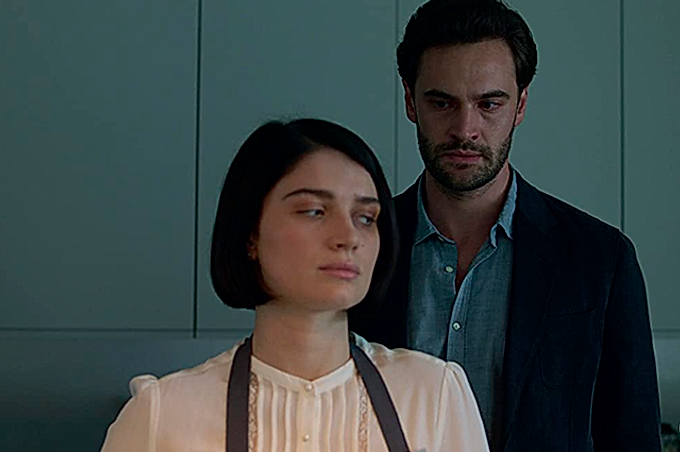 Eve Hewson and Tom Bateman in In Her Eyes
At first, it all looks like a drama series about a love triangle, and if you are not a fan of the genre, then you probably want to pause more than once and postpone watching until better times - you really should not wait for the rapid development of the plot. But do not rush to do this - the finale of the show is definitely worth it.
The series is built in such an amazing way that the viewer either begins to sympathize with Adele and suspect her husband of tyranny, or, on the contrary, empathizes with David, who is forced to live with a mentally ill wife and move from place to place in search of a better life.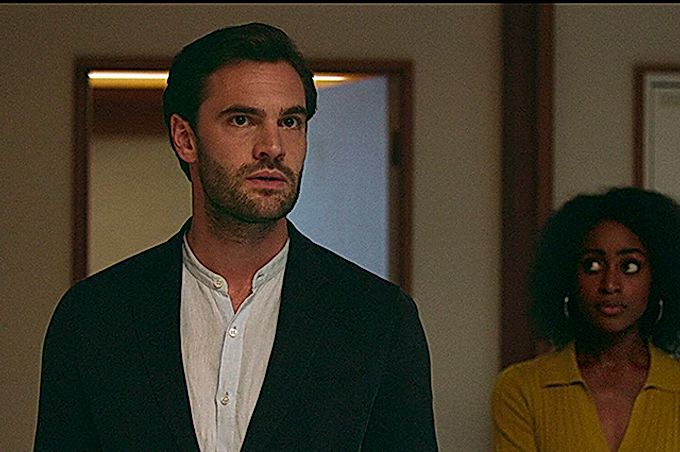 Tom Bateman and Simone Brown in In Her Eyes
With each new series, the picture begins to slowly clear up. In flashbacks, viewers will learn about Adele's past, her youth and difficult fate, as well as the beginning of a relationship with David, who saved her life.
Young Adele is not at all like the one she became after a few years: she is kind, naive, romantic and sincere. Now he is a completely different person, whom his own husband does not even recognize. The reason for this inner transformation will become clear only in the very last episode.
In the middle of the series, another character appears - a gay and drug addict Rob, who has become a close friend of Adele.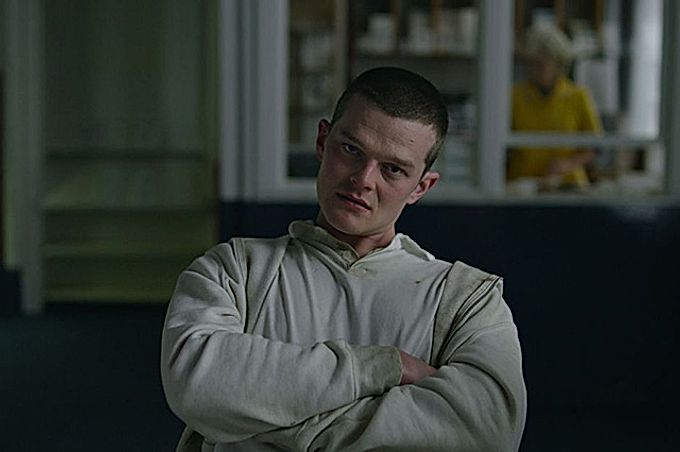 Robert Aramayo in the TV series "In Her Eyes"
Adele has a lot in common with Rob. In addition to a difficult fate, they are united by their superpowers. Together they participate in a supernatural practice - astral projection, that is, they use the disembodiment of the soul to travel to other places and master other people.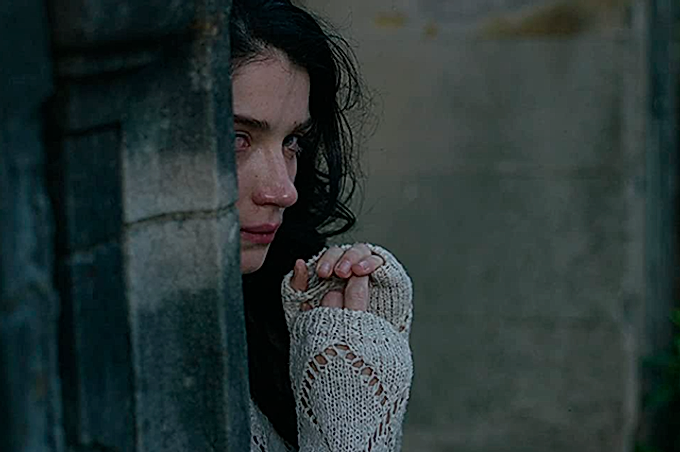 Eve Hewson on In Her Eyes
In the last episode, it finally becomes clear why Adele has changed so much over the years and where that naive and kind girl that David fell in love with has gone.
The series does not end with a happy ending: in Louise, as in Adele, internal changes are taking place, and not for the better.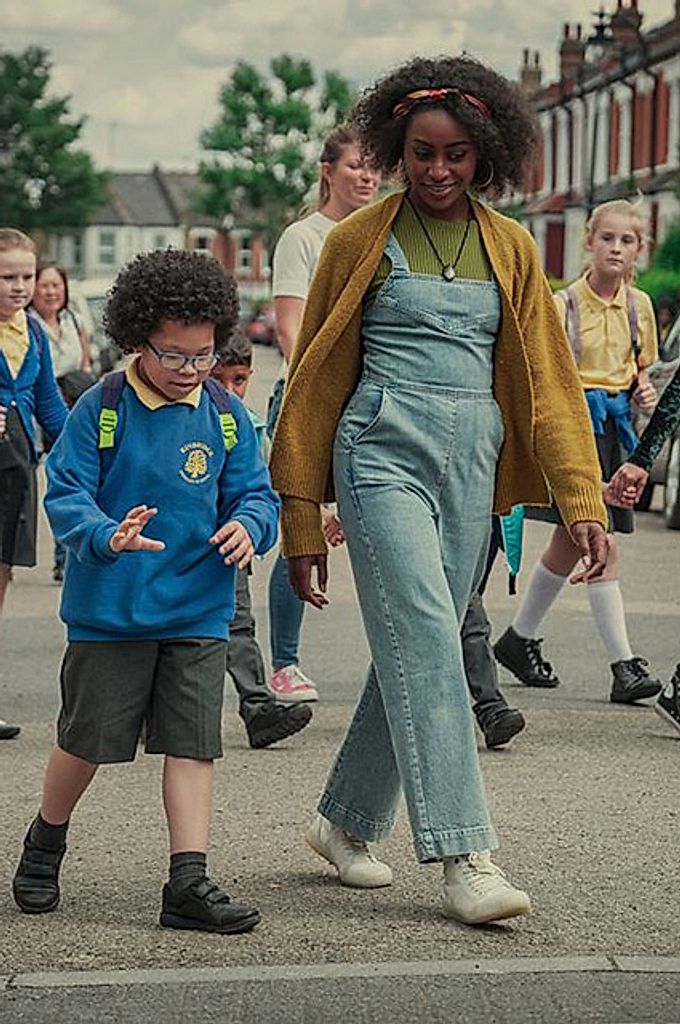 Tyler Howitt and Simone Brown in In Her Eyes
Cast and crew

The main roles in the series were played by Simone Brown (Louise), Tom Bateman (David) and Eve Hewson (Adele). Their names are perhaps not well known to the general public. 28-year-old Simona previously appeared in the series "Outlander", "Kiss me first", "Little drummer", "Random vacancy" and other shows.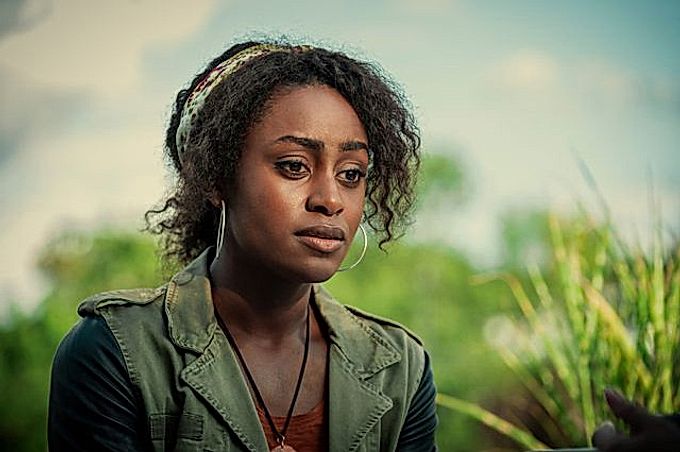 Simone Brown in the TV series In Her Eyes
Tom Bateman, 31, starred in the TV series Vanity Fair and the films Murder on the Orient Express, The Snow Blower, and Her Mother and Daughter.
The role of Adele was played by 29-year-old Eve Hewson, daughter of U2 vocalist Bono. This is not her first work on the screen - she has already managed to declare herself in the series "Knickerbocker Hospital", the films "Spy Bridge", "Robin Hood: The Beginning", "Paper Year" and other works.
Tom Bateman spoke very warmly about working with the actress.
- he said.
Hewson herself said that playing her character, despite his dramatic image, was quite fun for her.
- she said.
However, she admitted that it was more difficult for her to play young Adele.
- noted Eve.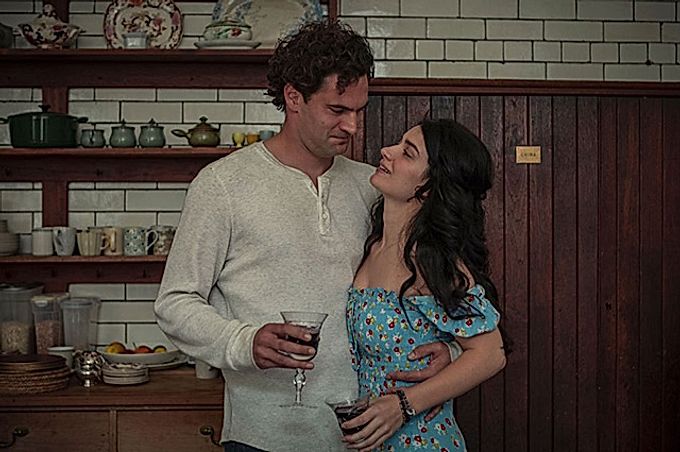 Tom Bateman and Eve Hewson in In Her Eyes
The role of Rob was played by 28-year-old Robert Aramayo, who made his debut in the TV series "Game of Thrones" (he played there a young Ned Stark).
Robert Aramayo and Eve Hewson in In Her Eyes
The series "In Her Eyes" was created by the British company Left Bank Pictures, which produces the famous TV series "The Crown". The director was Erich Richter Strandt, a Norwegian, who previously filmed only in his homeland.
The showrunners of the series were Steve Lightfoot and Angela LaManna, who worked on "Hannibal" and "The Punisher".
Opinions and fan theories

The series caused a lot of discussion on the topic of whether it caused moral damage to representatives of certain sectors of society and races, given that the characters who participate in astral projection differ not only in gender and status. But also by skin color and orientation.
Rob, who is gay white, practices superpower with Adele, a white girl, and then does the same with black Louise to be with David, a straight white girl. Some critics have argued that there is also a certain racial subtext to this.
However, this assumption is very easy to dispel: the creators of the series staged a blind casting, and the novel never mentioned that Louise is a black woman.

Tom Bateman and Eve Hewson in In Her Eyes
Despite the show's rather clear ending, fans of the show have shared their theories about how it really could have ended. So, there is an assumption that Louise saved her soul by moving into a pigeon, which is shown in her apartment on the kitchen table. In their opinion, this could be a hint from the creators of the second season of the series. Nevertheless, there is no talk about the continuation of the show.
The final episode of the series left many viewers with mixed feelings. Some even called him ridiculous and stupid.


This ending is simply absurd. It's unclear what the show's morality was.

The show is so ridiculous that you can hardly take it seriously,

- write netizens.
Others, on the other hand, point out that the last episode exceeded all their expectations and impressed them greatly.

Simone Brown in the TV series In Her Eyes
Memes
Together with fan theories and reviews, memes dedicated to the series appeared on the network.

Trying to figure out what Louise was gonna achieve by doing Astral projection to save Adele? #BehindHerEyes pic.twitter.com/Imi8b61U3u
- ElleCeliaa (@ElleCeliaa)
"I'm trying to figure out what Louise will achieve by practicing astral projection to save Adele."
so you're telling me the character I hated the most the whole time is really the victim #BehindHerEyes pic.twitter.com/INTXMmyShL
- tessa connelly (@ tessaconnelly7)
"So you're telling me that the character I hated the most is actually the victim."
I want to find him and adopt him. I'll look after you mate. #behindhereyes pic.twitter.com/d8dhskpvFP
- Ben Weaver (@ BennyW1980)
"I want to find him and adopt him. I'll look after you, buddy."
How I sleep at night knowing that I recommended #BehindHerEyes to everyone I know. pic.twitter.com/Ypp6jQUD5y
- Jenny St. Quan (@Bialele_)
"How I sleep at night knowing that I have recommended In Her Eyes to everyone I know."
When you realize why Adele gave Louise the notebook #BehindHerEyes pic.twitter.com/UJ1LyDvMOG
- Jeanette (@Itz_Jeanette)
"When did you understand why Adele gave Louise the diary."
it's going to take me at least 3-5 business days to process that ending #BehindHerEyes #Netflix pic.twitter.com/IopDwF5wWs
- petty betty (@ghost_realtor)
"It will take me at least three to five days to digest the ending."
All Louis had to do was call the fire department.
#BehindHerEyes pic.twitter.com/3XrKbG1yi8
- Japaneeswa (@CvuJapCawe)
"All Louise had to do was just call the fire department."
Me learning astral projection to switch and take care of adam #BehindHerEyes pic.twitter.com/rZbF8sk27c
- Usman (@ Nassario_95)
"I am trying to master astral projection to take care of Adam."