Emma D'Arcy and Matt Smith in House of the Dragon
Almost a year ago, HBO confirmed that the hit TV series Game of Thrones will have a prequel. Work on the project, called "House of the Dragon", has been going on for several months, and yesterday its creators shared the first shots from the filming.
HBO has released three snapshots featuring the lead actors: Matt Smith, Emma D'Arcy, Olivia Cook, Rhys Ivans and Steve Toussaint.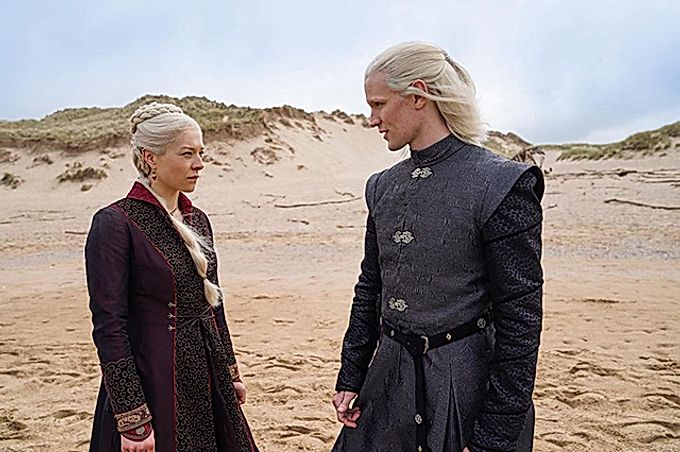 Emma D'Arcy and Matt Smith in House of the Dragon
The action in the series will unfold 300 years before the events described in "Game of Thrones". The plot will focus on the war of succession between the ancestors of Daenerys Targaryen - Princess Rainira and Prince Aegon II.
Matt Smith plays Prince Damon Targaryen, and Emma D'Arcy plays Princess Rainira Targaryen. Olivia Cook plays Queen Alicent Hightower, second wife of King Viserys I, Rhys Ivans as Otto Hightower's right hand, and Steve Toussaint as Corlis Velarion. The series also stars Yves Best, Paddy Considine, Fabien Frankel, Sonoya Mizuno and others.
The script for the series is based on the novel "Fire and Blood" by George Martin. Among the showrunners of the project is Miguel Sapochnik, who also worked on Game of Thrones. He will also direct several episodes.
The series began filming last month in England. Its premiere is scheduled for next spring.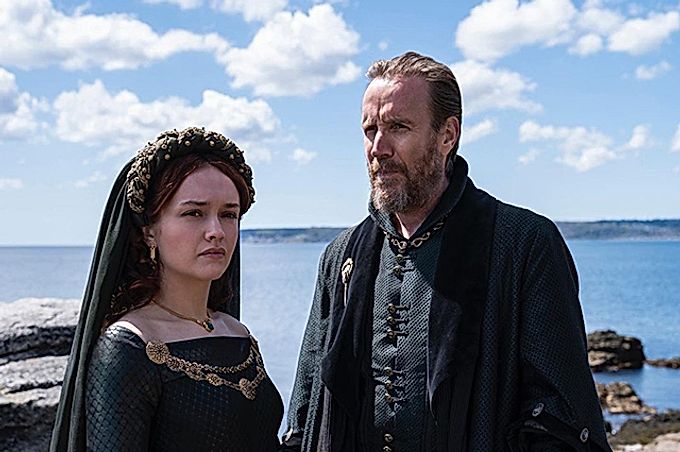 Olivia Cook and Rhys Ivans in Dragon's House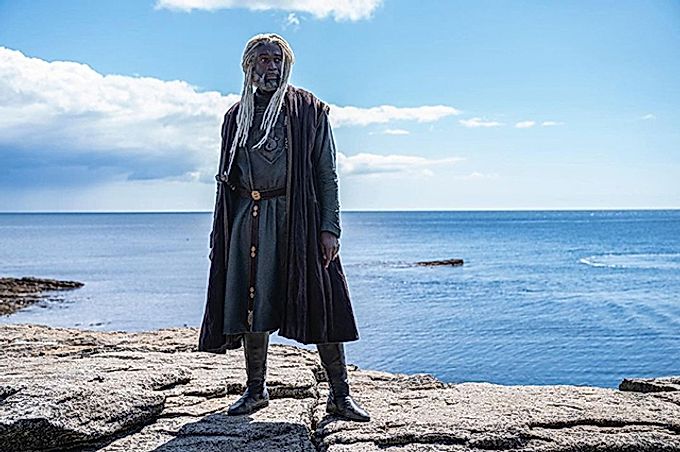 Steve Toussaint in the series "House of the Dragon"