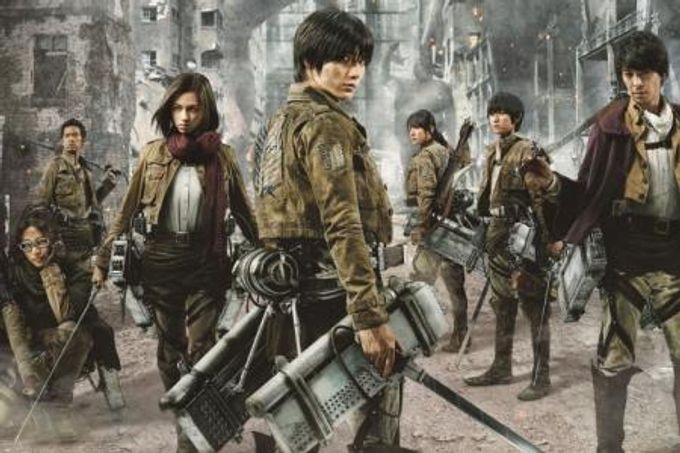 The culture of Japan is very diverse and fascinating. It is not surprising that many would like to visit this country and plunge into the placer of the ancient traditions of the local people. To experience the Asian spirit, it is not necessary to buy a ticket to Tokyo. It is enough to include one of the 20 best Japanese films that are worth watching for all admirers of East Asian flavor!
1. Legend of Narayama (1983)
In a small village, savage customs reign, designed to regulate the population. One of the traditions is that the children of all 70 year olds must take their parents to Mount Narayame and leave them there to die. Tatsuhei (Ken Ogata) is about to do the same with his mother.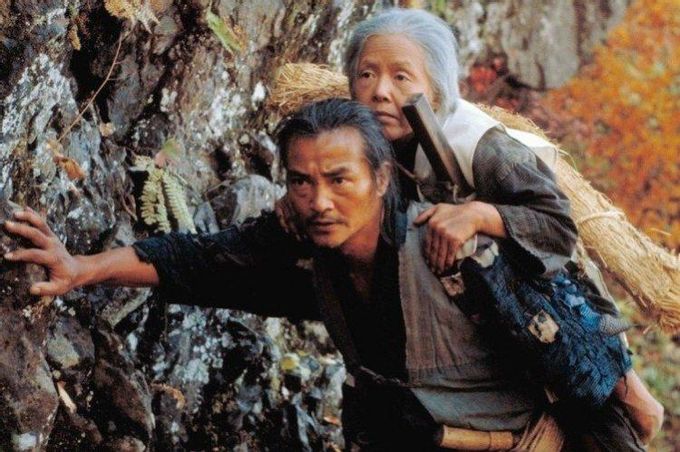 2. Son to father (2013)
The family of a famous architect is shocked by the news: their son turns out to be a step-child, as he was accidentally confused with another baby in the maternity hospital. Having found the real heir in the slums, the father of the family does not know what to do next.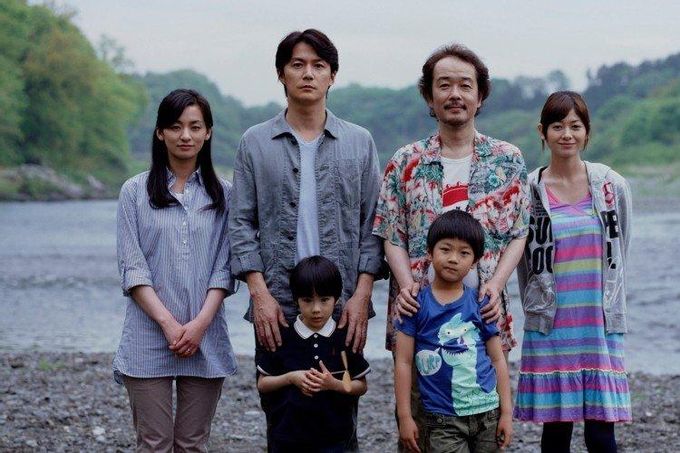 3. Being with you (2004)
In the center of the plot is a family experiencing the loss of a beloved wife and mother. The husband blames himself for the death of his wife, believing that she left too soon because of his bad temper. And the little son shifts all the responsibility on himself. One day, while walking, they find a girl with amnesia who, like two drops of water, looks like their beloved woman.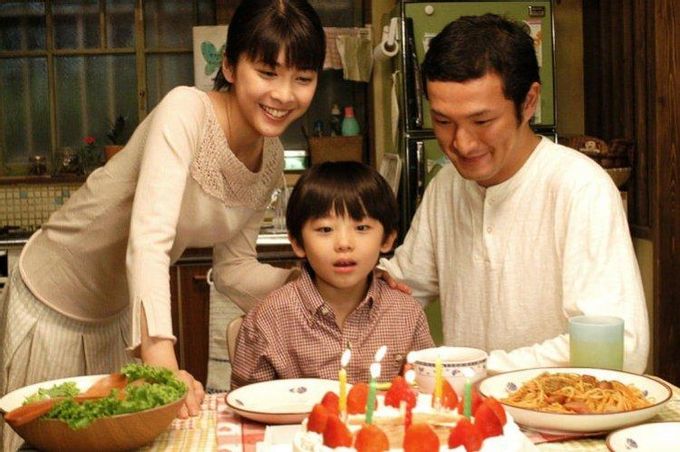 4. Attack on Titan (2015)
Mankind is facing a serious threat - the invasion of cannibal titans. For salvation, three walls were built, behind which all the survivors took refuge. However, one of the enemies - the Colossus - broke through the defenses.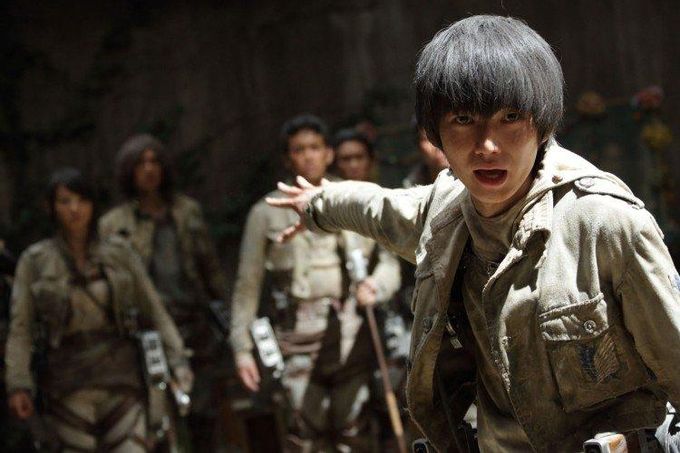 5. Inflatable doll (2009)
Nozomi (Bae Doon Na) is an animated sex toy that explores the world around it. However, her owner does not know that she is not just a doll. Soon the girl falls in love with another man and she faces a difficult choice.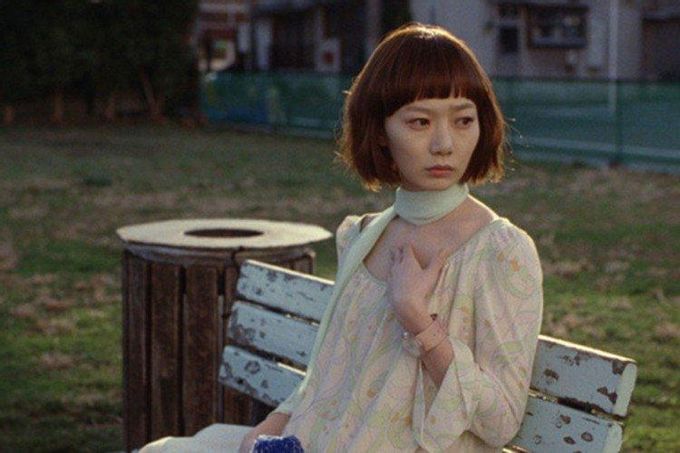 6. Walk-walk (2008)
Yukari and Ryota Yokoyama (Yui Natsukawa and Hiroshi Abe) are an elderly couple who, in memory of a tragic event from the past, decide to call all the children for a family dinner. Each of the guests tells different cases from life, thereby revealing and supplementing the history of all Yokoyama.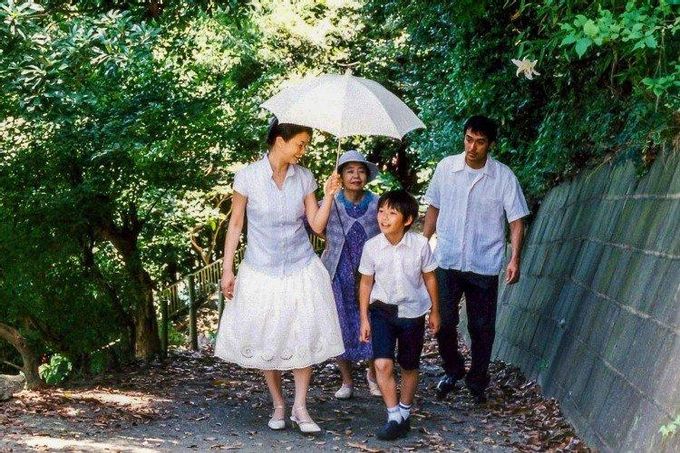 7 Sting of Death (1990)
The film takes place in the middle of the 20th century, and in the center of the plot are the spouses on the verge of divorce. How will two middle-aged, but once madly in love partners overcome this crisis?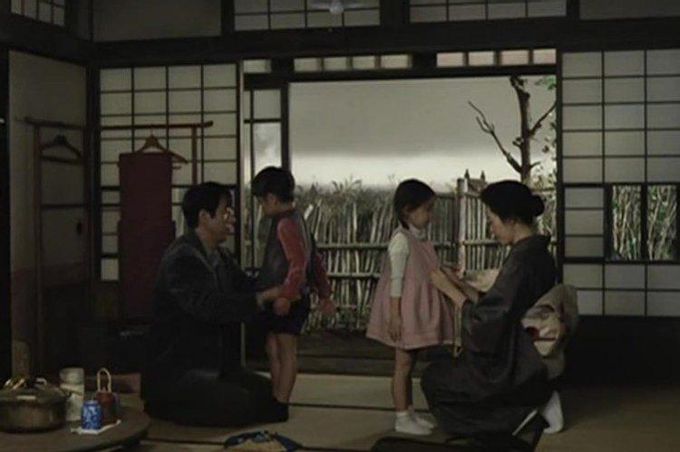 8 Shoplifters (2018)
This is a drama about the life of a Japanese family, which obviously cannot boast of prosperity. The only legal income of the main characters is the pension of an elderly grandmother, and for food, relatives periodically commit small shoplifting. One day, the father picks up a little girl on the street, but from that moment on, the usual life of the family begins to change.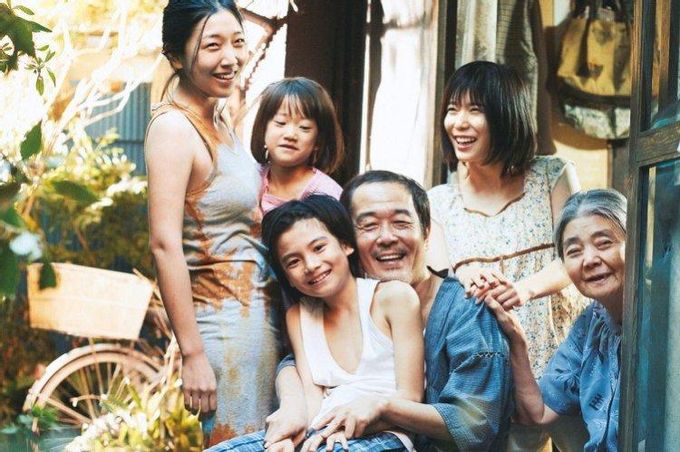 9. Linda, Linda, Linda (2005)
A musical group consisting of schoolgirls is preparing for an important festival. But the performance is on the verge of collapse, as the vocalist decided to leave the band almost on the eve of the concert. In an attempt to save the situation, the girls seek help from a Korean student who knows the local language very poorly.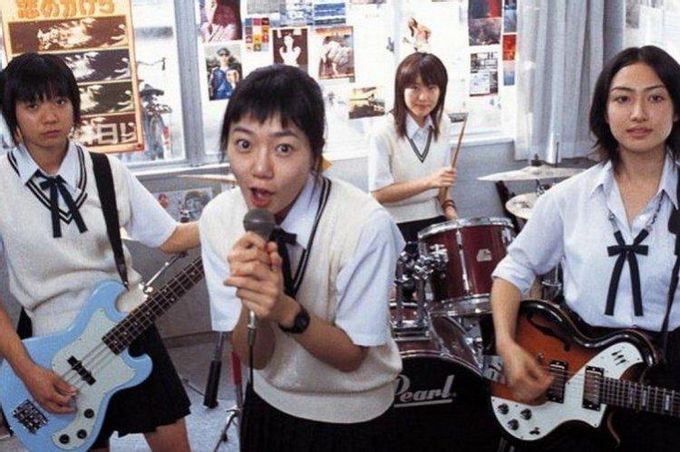 10. Twilight Samurai (2002)
Seibei (Hiroyuki Sanada) is a very poor family man who lives with two daughters and an elderly mother. But after meeting with an ex-girlfriend, his life begins to change little by little.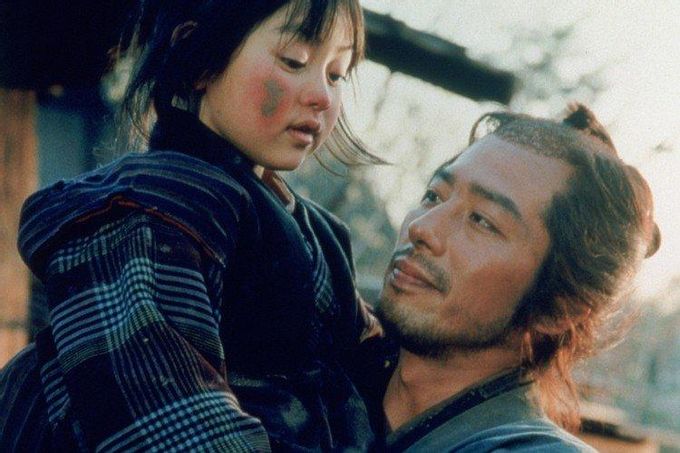 11. Labyrinth of Fear (2009)
A group of classmates were having a carefree time at an amusement park when one of the girls was the victim of an accident. A company of frightened teenagers decided to run away from the scene. However, 10 years later, the offended spirit of the girl will be reborn to take revenge.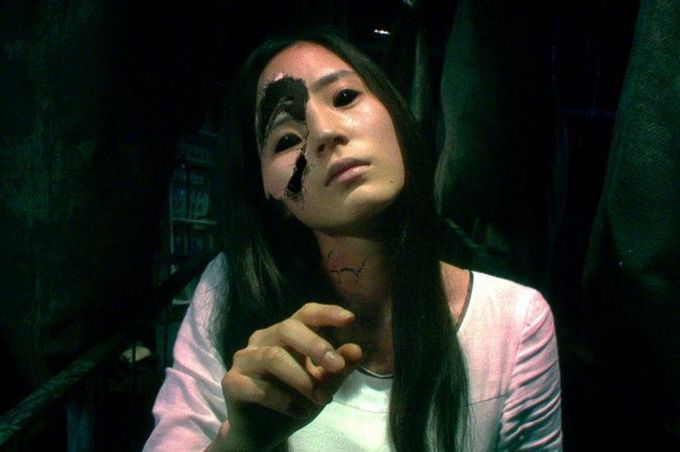 12. Fireworks (1997)
The difficult life of Nishi (Beat Takeshi) pushes him to the crime of robbing a bank. Having made farewell gifts to former friends, he and his wife go on a trip.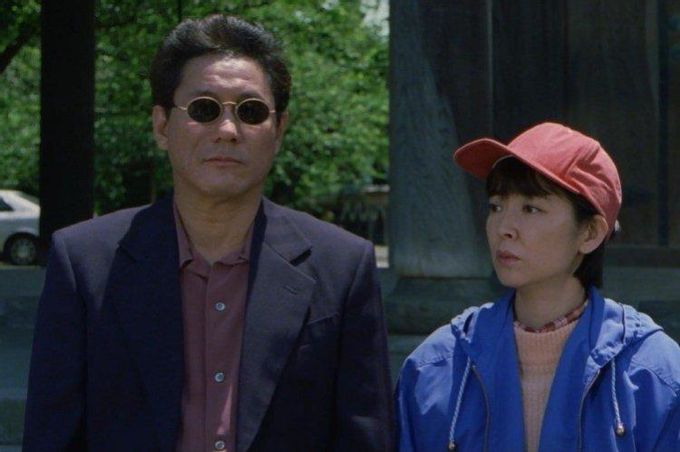 13. Kingdom (2019)
Xin (Kento Yamazaki) and Piao (Ryo Yoshizawa) are two little slave boys who dream of becoming generals. Soon the paths of the guys diverge. But fate will bring them together again under very strange circumstances.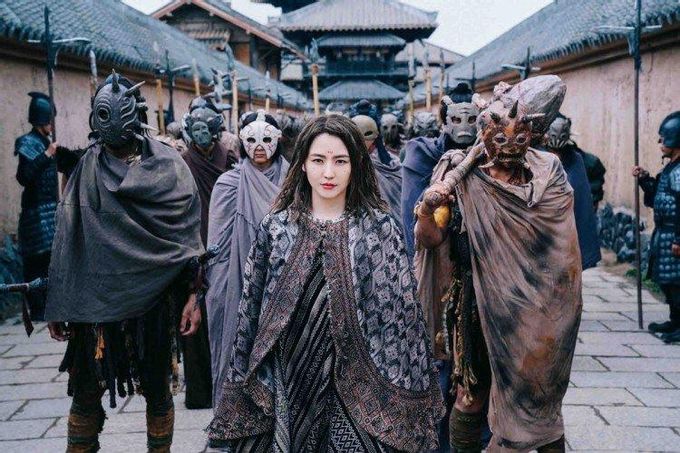 14. Norwegian Forest (2010)
This is a story about a love triangle between the main character Toru Watanabe (Kenichi Matsuyama), the girlfriend of his dead friend and a brave student. Who will the guy's heart choose in the end?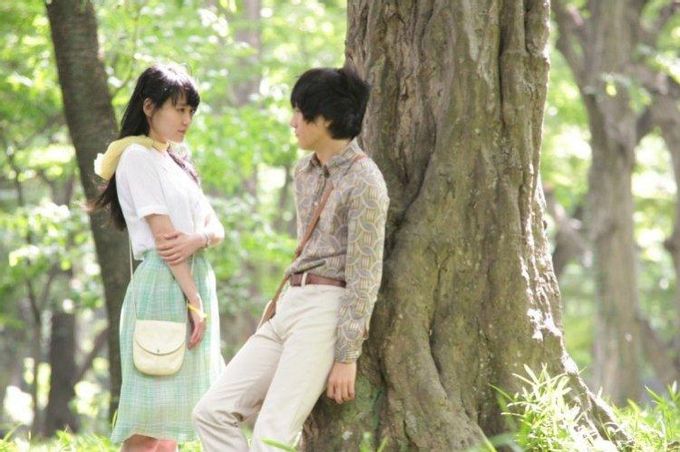 15. Diary of Umimachi (2015)
Three girls attend the funeral of their father, who left them as children for another family. Here they meet Shuju (Shuju Hirose) - their half-sister. To find out more about their father and find a way to reconcile with their mother, the girls offer their new relative to go with them to their hometown.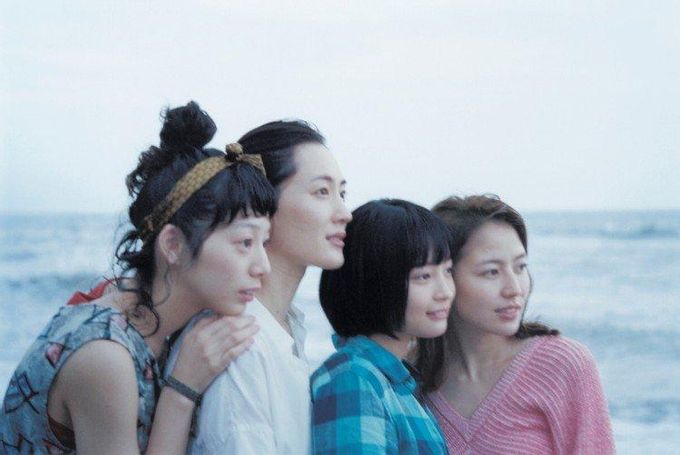 16. Third Murder (2017)
Mikumi (Koji Yakusho) confesses to a serious crime for which he faces the death penalty. His lawyer Shigemori (Masaharu Fukuyama) doesn't understand at first why he should take this case. However, having studied the facts, the confessions of the defendant and all those involved in the case, the human rights activist comes to the conclusion that Mikumi is innocent.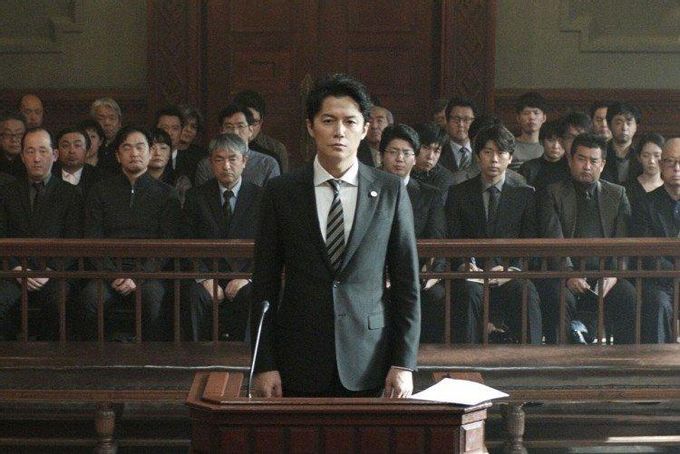 17. Royal battle (2000)
To regulate the growing population and overcome the crisis, the Japanese authorities are creating a cruel project. A group of children are sent to an island where they must kill each other in three days. Only one of them will survive and eventually gain freedom.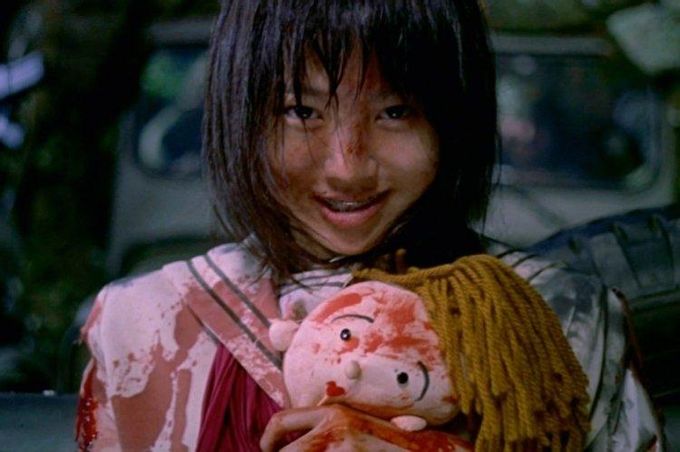 18. Hidden Blade (2004)
Munezo (Masatoshi Nagase) accidentally meets Kie (Matsu Takako), a girl who once served in his house. The hero learns that her husband is cruelly mocking his wife. Samurai takes the victim to him and insists on a divorce. However, this decision creates a lot of problems for a man.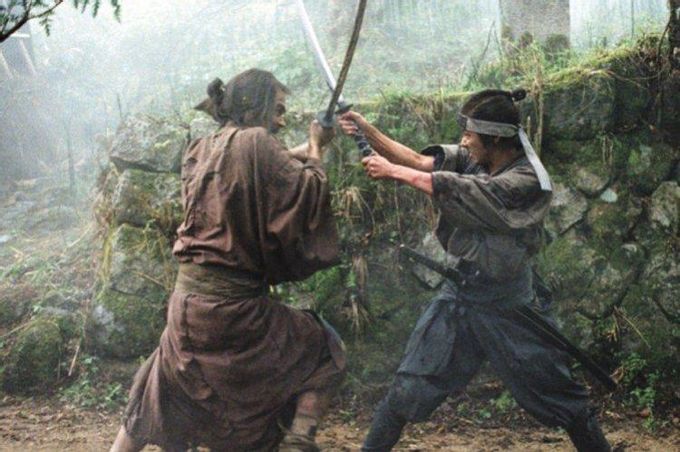 19. Nobody Knows (2004)
A family of four children and their mother moves to a new apartment. One day, a parent leaves a note for the kids saying that she needs to be away on business and she will be back by Christmas. However, on the scheduled day, the woman does not appear at home, just like a day, a week, a month later.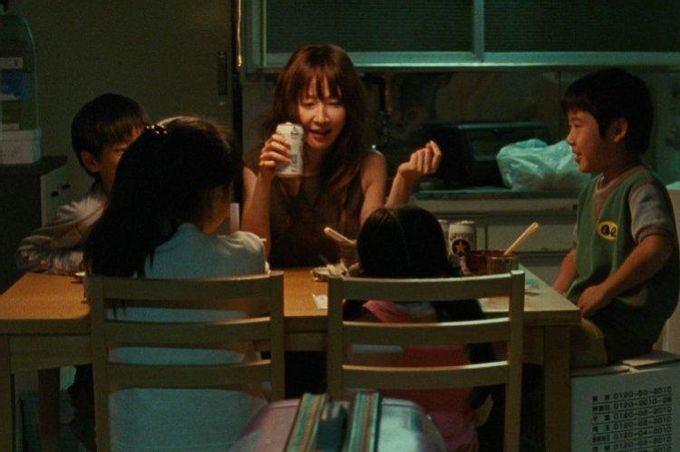 20. Departed (2008)
Having lost his main job, Daigo Kobayashi (Masahiro Motoki) returns to his homeland with his wife. Here he finds a vacancy in a travel agency and decides to try to get a job in a firm. The man is immediately hired, promising him big money. However, it soon turns out that there was a typo in the job advertisement, and the man will have to work in a ritual service that is shameful for the Japanese.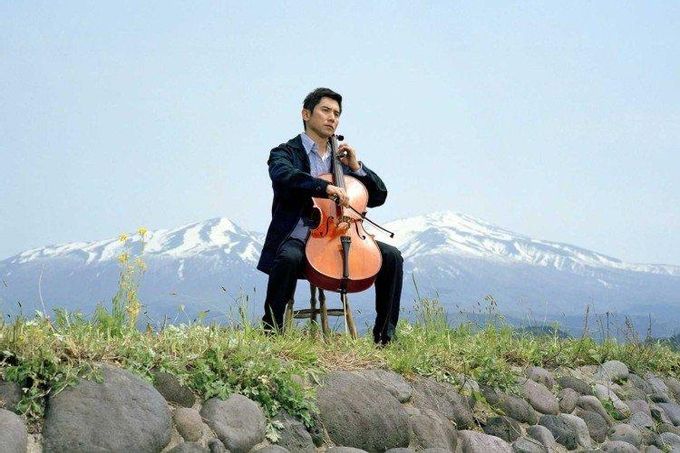 Things to know (Q&A)
What is Japan's best movie?
The 12 Best Japanese Movies You Should Watch
'Late Spring' (1949) ...
'Rashomon' (1950) ...
'Seven Samurai' (1954) ...
'Harakiri' (1962) ...
'Fireworks' (1997) ...
'リング Ringu' (1998) ...
'Battle Royale' (2000) ...
'Spirited Away' (2001)
Where can I watch new Japanese movies?
Part 2. Top 10 List of Japanese Movie Site
FMOVIES. For Japanese movies lovers, this is one of the greatest Japanese movie streaming sites to watch every kind of latest and old movie. ...
FTMOVIES. ...
Fandor. ...
Ice Films. ...
KissAsian. ...
J-Addicts. ...
CD Japan. ...
PearlTree.
Why are there no good Japanese movies?
Japanese movies are based on Japanese local culture which is not universal . The American movies on the other hands are tested by different types of people. To make sure those his in Japanese market, most of movies are based on Japanese TV dramas. If you are familiar with those TV dramas you can enjoy those movies.
What kind of movies are popular in Japan?
There are five unique types of Japanese films: anime , kaijuu eiga, jidaigeki, horror, and yakuza eiga. Anime is by far the most popular type of Japanese movie, both in Japan and internationally. Hayao Miyazaki's are the most popular animated movies in Japan.
What is the number 1 movie in Japan?
Box office revenue
| Rank | Title | Gross (¥ billion) |
| --- | --- | --- |
| 1 | Demon Slayer: Kimetsu no Yaiba the Movie: Mugen Train | 40.43 |
| 2 | Spirited Away | 31.68 |
| 3 | Titanic | 26.20 |
| 4 | Frozen | 25.50 |
What is the #1 movie in Japan 2020?
Demon Slayer: Mugen Train

Japanese Box Office For 2020
| Rank | Release | Running Time |
| --- | --- | --- |
| 1 | Demon Slayer: Mugen Train | - |
| 2 | From Today, It's My Turn: The Movie | - |
| 3 | Parasite | - |
| 4 | Star Wars: Episode IX - The Rise of Skywalker | - |
What are Japanese movies called?
The cinema of Japan (日本映画, Nihon eiga, also known domestically as 邦画 hōga, "domestic cinema") has a history that spans more than 100 years.