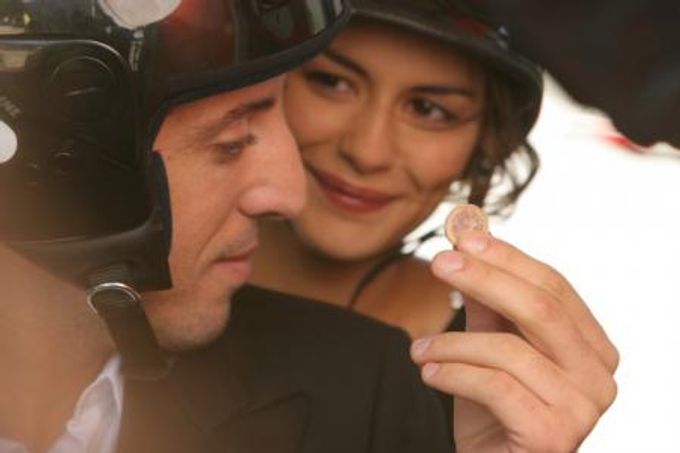 French cinema is its own unique charm, subtle humor, light flirting and fireworks of emotions. Comedies, melodramas and even action films are all good and recognizable. We share a selection of the 20 best French films that you must watch! For a change, we decided to do without Amelie, Leon and Taxi.
1. Untouchables (2011)
Edmond Momon Vidal (Gerard Lanvin) grew up in a refugee camp but retains pride in his heritage. Together with their friend Serge (Cheky Cario), they create a gang of robbers from Lyons, known throughout the district. And now, 40 years later, Momon dreams of a normal life, but Serge has other plans.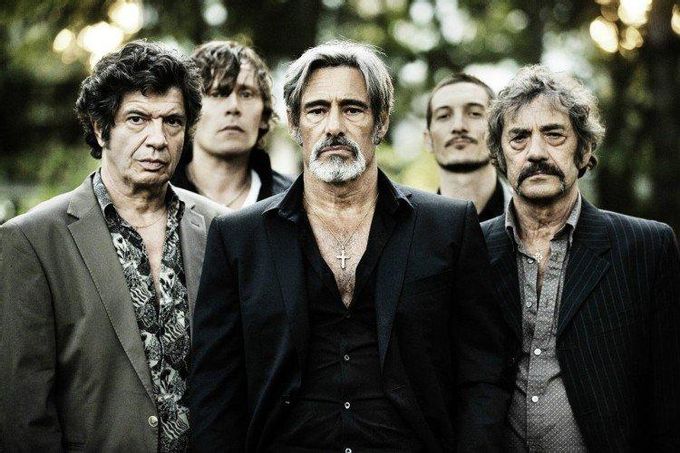 2. Trade places (2019)
Famous writer Raphael (Francois Civil) finds his muse Olivia (Josephine Japy), plans a wedding, but not everything goes so smoothly. And one day Raphael wakes up in another world, where no one knows him, and he is a complete loser.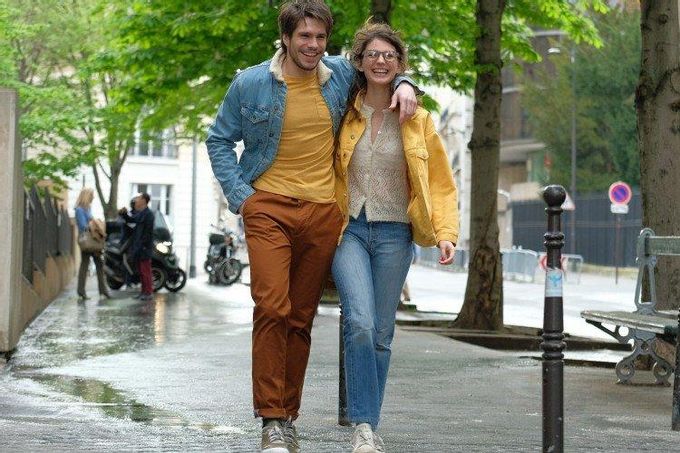 3. Toy (1976)
The comedy by Francis Weber became his debut work as a director. Unemployed journalist Francois Perrin (Pierre Richard) gets a job at a local newspaper, where he is assigned to write a story about a toy store. And the store owner himself is a real tyrant and despot.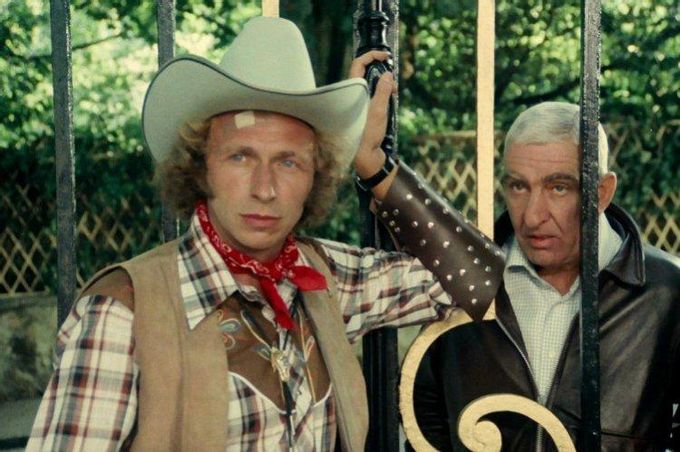 4. Cold snacks (1979)
Alphonse (Gerard Depardieu) meets an accountant (Michel Cerro) at the station. He shares his fantasies about murders and even offers a knife, only now a new acquaintance refuses the gift and escapes on the next train. Thus began a series of fatal events.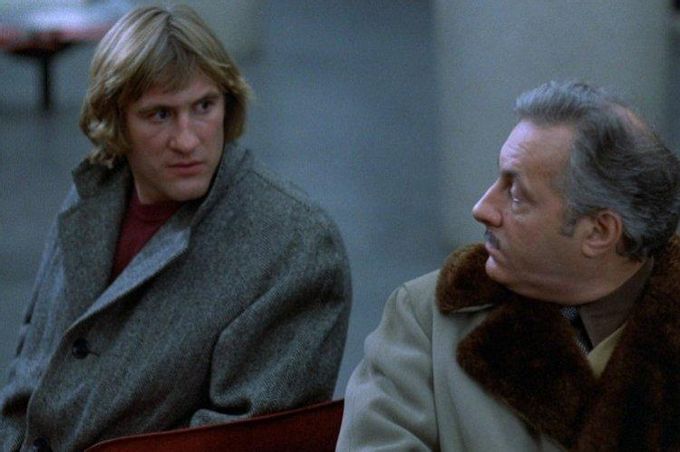 5. Fatal Beauty (2006)
Jean (Gad Elmaleh) works in a luxury hotel and watches the life of the rich every day. One day he meets the beautiful Irene (Audrey Tautou), a hunter for wealthy men, who takes him for a guest.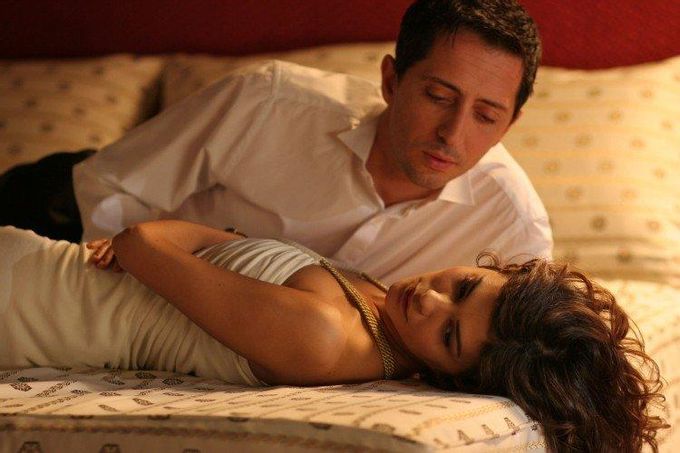 6. The Dr. Knock Affair (2017)
Swindler and gambler Nok (Omar Sy) dreams of changing his fate and gets a medical education. And even further - he uses his new knowledge and his charisma with might and main to achieve success in the profession.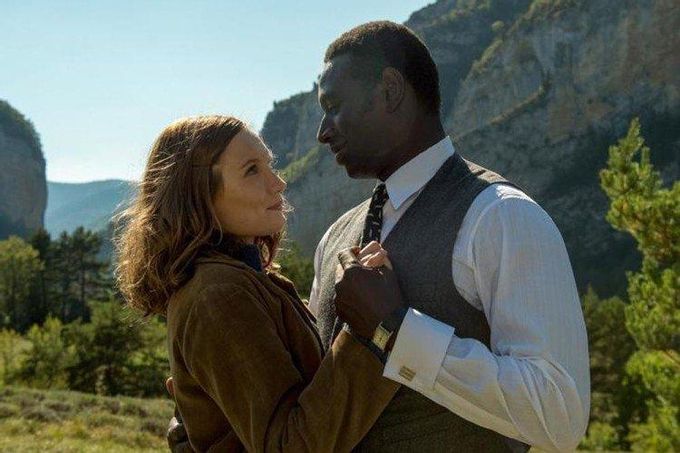 7. Unlucky (2003)
Very strong and very kind Quentin (Gerard Depardieu) is a recidivist criminal with oddities. Ruby (Jean Reno) is a professional hitman who was not lucky enough to fall in love with the boss's daughter. One day life pushes them together in a common cell...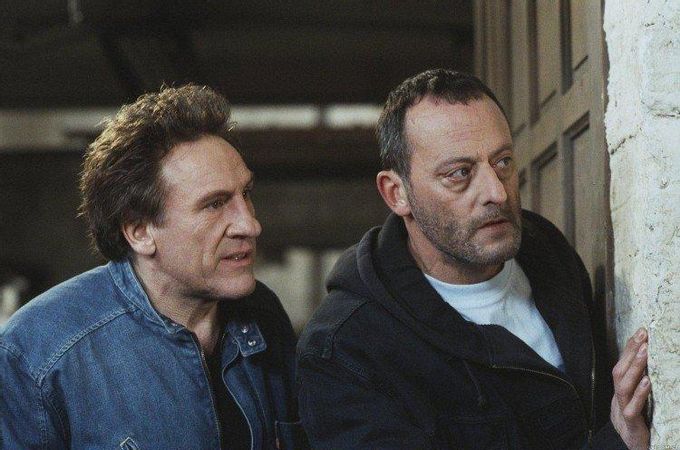 8. Samurai (1967)
Jeff Costello (Alain Delon) is a professional killer who became famous for his toughness, pedantry and always an impeccable alibi. But one day he makes an unfortunate mistake, and intuition already tells the commissioner (Francois Perrier) that something is not clean here.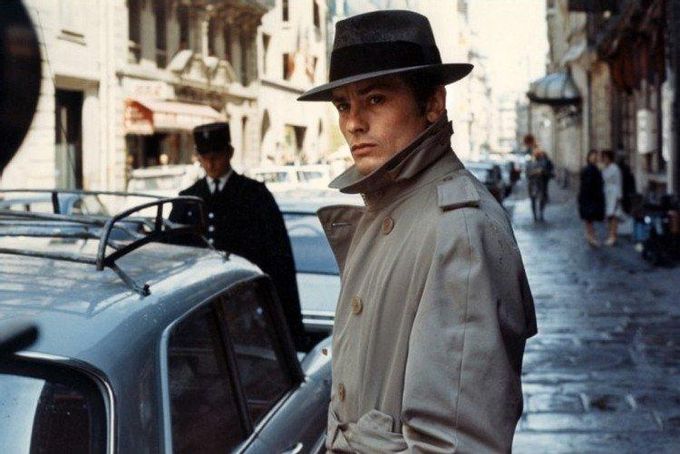 9. Umbrellas of Cherbourg (1964)
The cult melodrama is filled with music by Michel Legrand and Catherine Deneuve. Auto mechanic Guy Fouchet (Nino Castelnuovo) falls in love with young Genevieve Emery (Catherine Deneuve), who sells umbrellas. Things are going very smoothly for the couple, but Guy is sent to serve in Algeria during the war.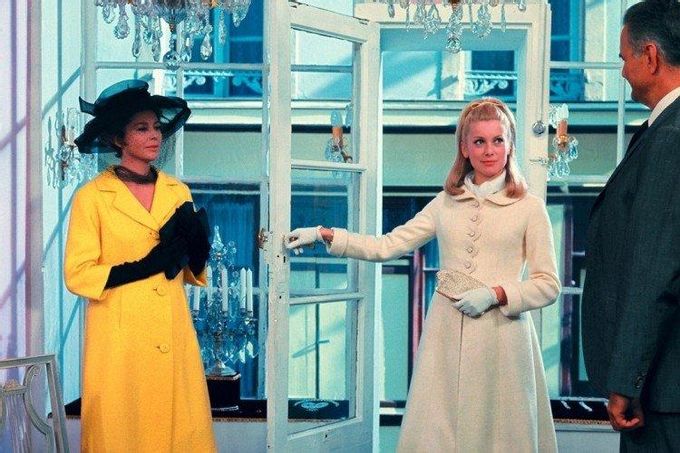 10. Love is not the right size (2016)
Diana (Virginie Efira) works at the same law firm with her ex-husband, and they don't get along very well. She loses her phone and it is returned by Alexandre (Jean Dujardin), a cheerful, charming and successful architect, although he is only 140 cm tall.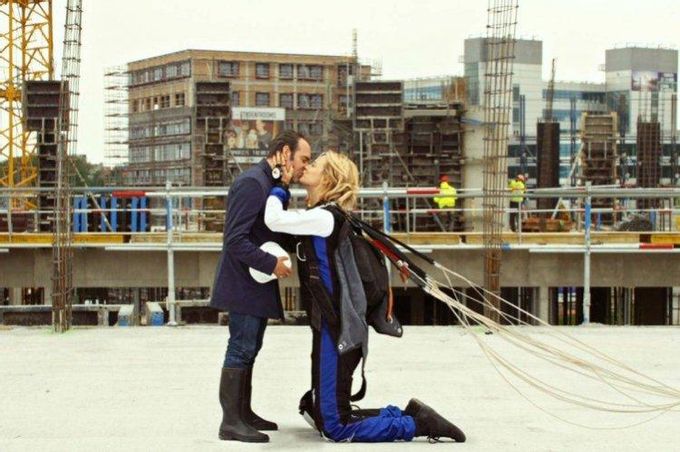 11. Artist (2011)
A black-and-white romantic comedy filmed in the spirit of silent films starring Jean Dujardin and Bérénice Bejo. Movie star George Valentine at the premiere of his film runs into a charming young girl Pippi Miller ... The film received dozens of rave reviews and its well-deserved Oscar.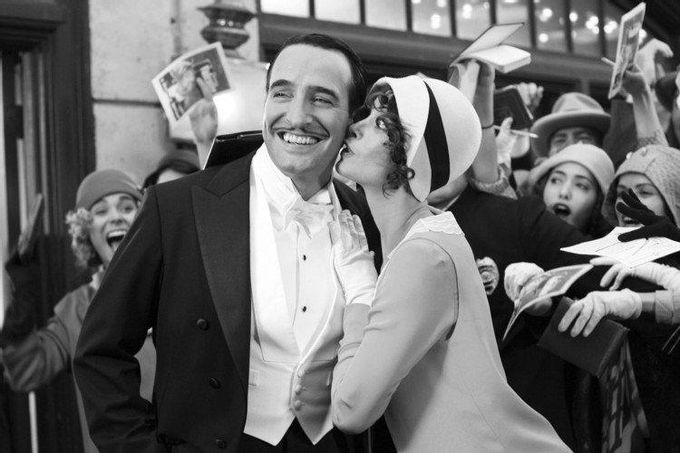 12. Professional (1981)
Secret agent Josselin Beaumont (Jean-Paul Belmondo) is sent on a mission to an African country. He must eliminate the local president, but literally at the last moment the situation changes ...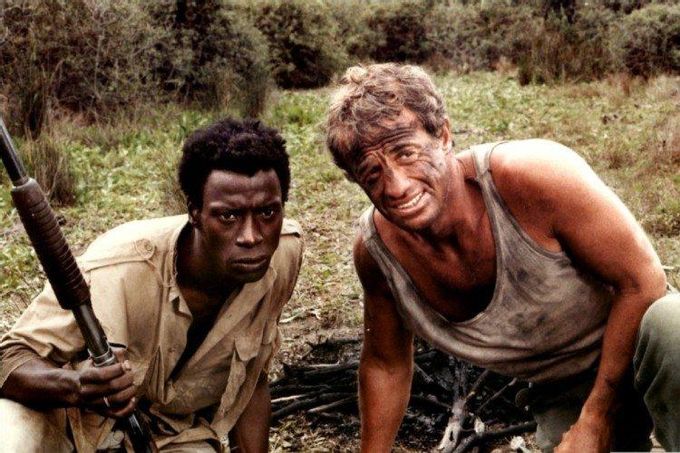 13. Vidocq (2001)
The famous detective Vidocq (Gerard Depardieu) hunts a killer nicknamed the Alchemist, but loses to him and dies. Biographer Etienne Boisset (Guillaume Canet) is eager to find out everything Vidocq knew and uncover the culprit.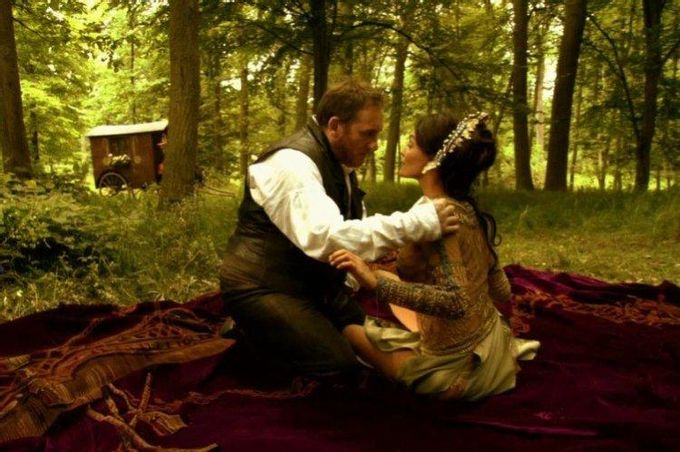 14 Crackers (1971)
A group of robbers plan to break into the villa of a Greek rich man who has an expensive collection of emeralds. Commissioner Abel Zachariah (Omar Sharif) tries to thwart them, but one of the criminals Azad (Jean-Paul Belmondo) is sure that he has lulled his guard.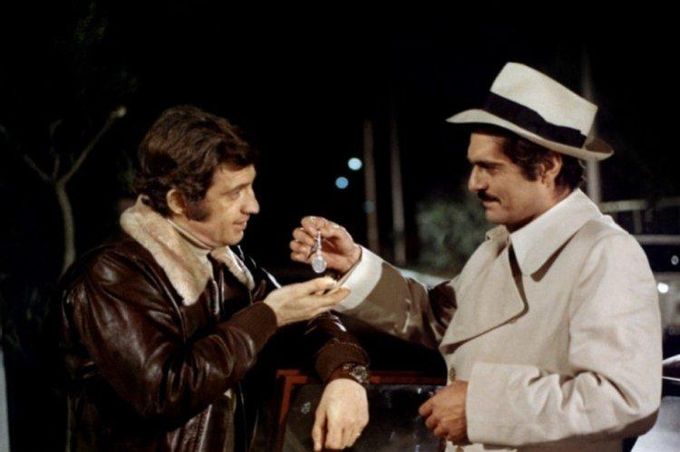 15. Last Summer in Marienbad (1961)
In the midst of an event in an old castle, a man (Giorgio Albertazzi) tells a woman (Delphine Seyrig) that they had a relationship, even though she believes she is seeing him for the first time. The film has a very bizarre structure and plot interweaving, thanks to which the critics and the audience were in awe and bewilderment at the same time.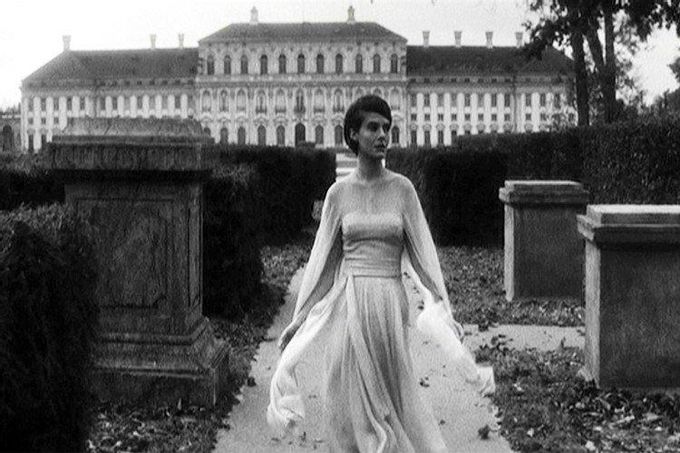 16. Ceremony (1995)
The wealthy Lelièvre family lives in their mansion and knows no troubles. Catherine (Jacqueline Bisset) runs a gallery, and Gerard (Jean-Pierre Cassel) is a successful entrepreneur. They do not have enough time for household chores, and they invite an assistant Sophie (Sandrine Bonner), who turns out to have a lot of oddities...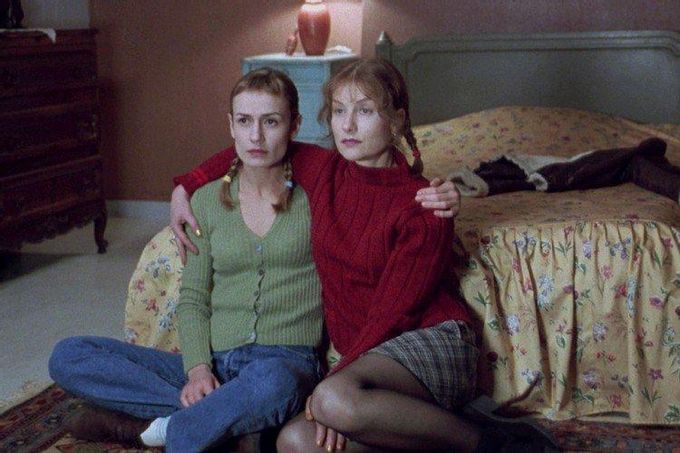 17. Corsican (2004)
A Parisian notary hires detective Jack Palmer (Christian Clavier) to find his missing client Ange Leoni (Jean Reno) in Corsica. And the search turns into continuous problems! Not everyone knows, but in fact this film is based on a popular comic book series in France.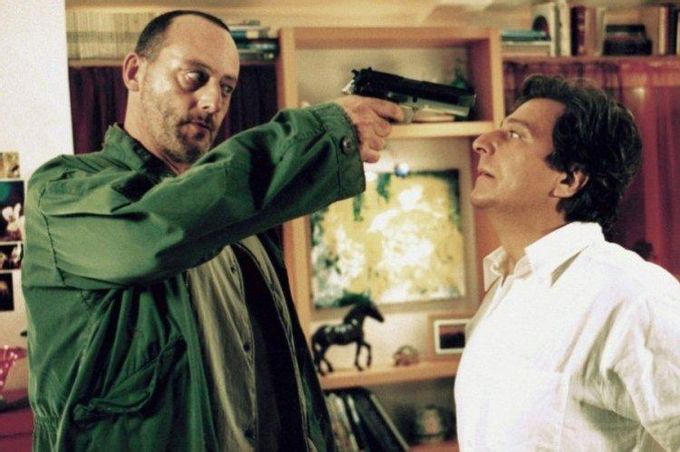 18. Contempt (1963)
Writer Paul Javal (Michel Piccoli) spends time with his wife Camille (Brigitte Bardot). To earn money, he undertakes to rework a second-rate American film script based on the Odyssey. Only now the producer turns out to be more interested in Camille than in Javal.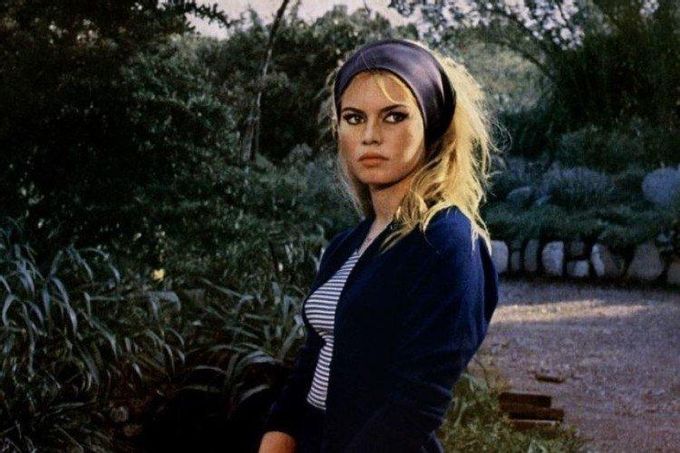 19. Losers (2009)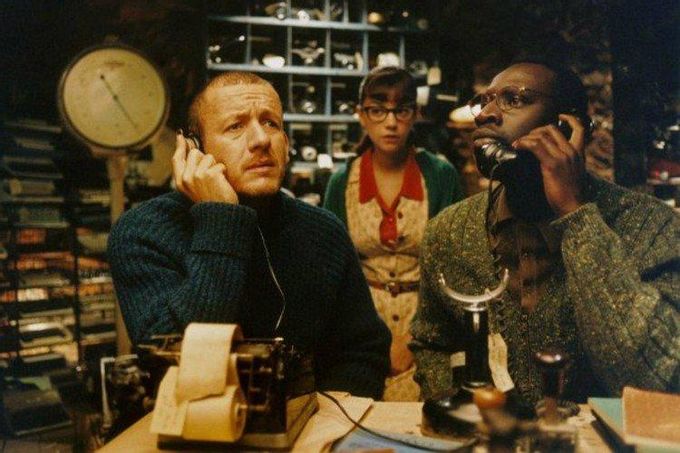 20. Love with Obstacles (2012)
Sasha (Gad Elmaleh) is carefree and surrounded by beautiful girls, favorite music and friends. Charlotte (Sophie Marceau) has been married before and does not seek a serious relationship. And fate, meanwhile, has its own plans for both.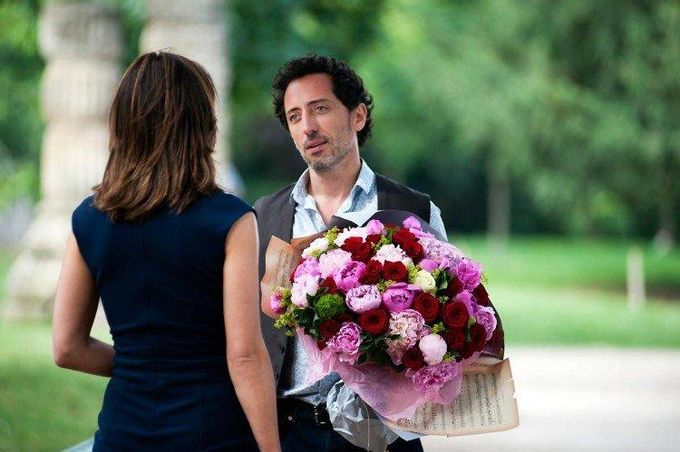 Things to know (Q&A)
What are the 3 most popular French movies?
The 27 Best French Films of All Time
La Haine. Watch Now. ...
Jules and Jim. Watch Now. ...
Amélie. Watch Now. ...
La Grande Illusion. Watch Now. ...
Paris, Je T'aime. Watch Now. ...
The Intouchables. Watch Now. ...
Le Samourai. Watch Now. ...
The Diving Bell and The Butterfly. Watch Now.
What is the most successful French movie?
Welcome to the Sticks , comedy released in France in 2008, is the most successful French film on the big screen in France with an audience of more than 20 million peopl
Where can I watch good French movies?
Best Sites to Watch French Films
Netflix. One can't write a post about watching French films online without mentioning Netflix. ...
Hulu. When you think Hulu, you likely think of binge-watching favorite TV shows. ...
YouTube. YouTube is a fantastic resource for learning French.
iTunes. ...
Mubi.
Does Netflix have French films?
All of these films are available on US Netflix at present.
Le Monde est à toi (The World Is Yours) – 2018. ...
Funan – 2018. ...
La Vie scolaire (School Life) – 2019. ...
Le Chant du loup (The Wolf's Call) – 2019. ...
Anelka: Misunderstood – 2020. ...
Atlantics – 2019. ...
Bon Cop, Bad Cop – 2006.
What is the highest grossing French movie?
Highest Grossing Films at the French Box Office, Adjusted for Inflation (Past 40 Years)
The Bélier Family (2014) ...
Jean de Florette (1986) ...
La Chèvre (1981) ...
The Three Brothers (1995) ...
Asterix at the Olympic Games (2008) ...
Manon of the Spring (1986) ...
Taxi (I) (1998) ...
My Father's Glory (1990)
What are the 3 most popular French movies?
The 27 Best French Films of All Time
La Haine. Watch Now. ...
Jules and Jim. Watch Now. ...
Amélie. Watch Now. ...
La Grande Illusion. Watch Now. ...
Paris, Je T'aime. Watch Now. ...
The Intouchables. Watch Now. ...
Le Samourai. Watch Now. ...
The Diving Bell and The Butterfly. Watch Now.
What is the most successful foreign film?
Crouching Tiger, Hidden Dragon

Genre Keyword: Foreign Language
| Rank | Title | Lifetime Gross |
| --- | --- | --- |
| 1 | Crouching Tiger, Hidden Dragon | $128,078,872 |
| 2 | Life Is Beautiful | $57,247,384 |
| 3 | Hero | $53,710,019 |
| 4 | Parasite | $53,369,749 |
What kind of movie is most popular in France?
Comedies are France's most popular film export, UniFrance
French drama.
Comedy. (35% of France's 10-year box office)
Thriller (25.1% of France's 10-year global box office)
Fantasy/Science Fiction/Horror. (12.9% of 10-year global box office)
Drama. ...
Documentary. ...
Animation. ...
Historical/War.
Where can I watch all French movies?
5 Cin-tastic Sites for Watching French Movies Online
Netflix. While our first streaming service seems like a given, what a lot of people don't realize is that Netflix has a number of French films in their collection. ...
Fandor. ...
Filmdoo. ...
Filmfra. ...
YouTube.
Where can I watch French films for free?
Looking for French movies? These 5 films stream for FREE! No subscription required
Priceless (YouTube, Tubi)
Django (Tubi)
The Tall Blond Man With One Black Shoe (Tubi)
Laurence Anyways (Tubi)
Where can I watch new French movies?
If you want to watch new French films all year round, then your number one choice should be TV5MONDE . The global French language entertainment network broadcasts around 300 French films per year, with English subtitles, with a good mix of classics and recent French movies, as well as great French TV shows.