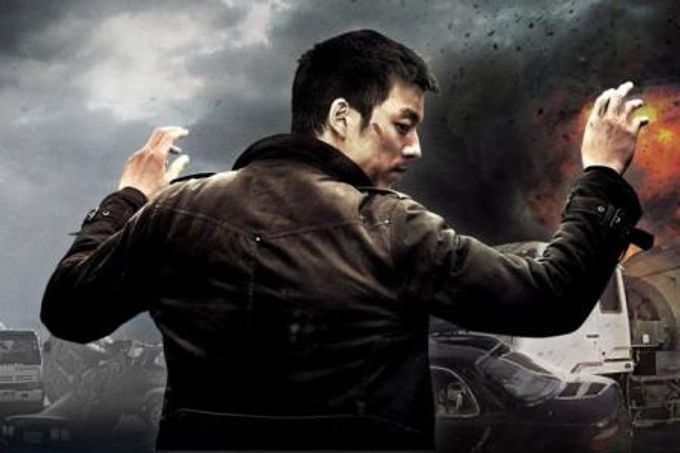 Don't know what to see after a hard day at work or on a long-awaited day off? We bring you a selection of the 20 best Korean movies of all time. In it you will find dynamic action films, romantic melodramas, intriguing thrillers, funny comedies, as well as other genres of cinema. Prepare popcorn, drinks and your favorite blanket. Happy viewing!
1. Parasite (2019)
The Kim family lives in the slums and earns their living by stacking pizza boxes. Everything changes in one day when Ki Woo (Choi Woo Shik) gets a job in the house of the rich and decides to cunningly attach the rest of his relatives there. What happens when a poor family suddenly finds themselves in luxurious conditions? And what secret is hidden in the basement of the mansion?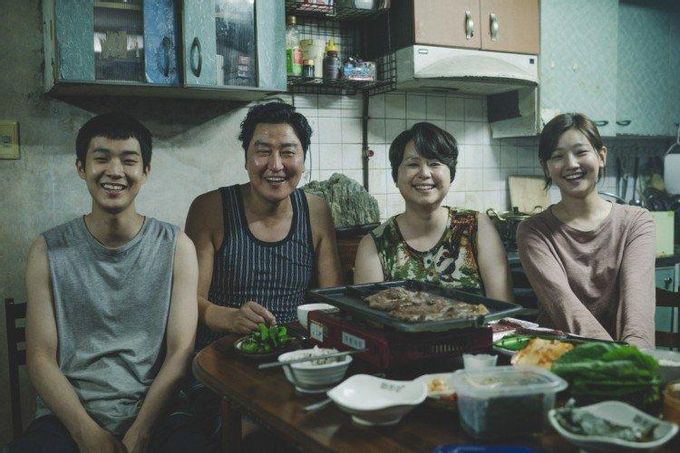 2. Taxi driver (2017)
Kim Man Seob (Song Kang Ho) is a taxi driver who tricked a wealthy client into taking over. The passenger turned out to be a journalist who illegally entered the country, who decided to get to Kwangju by all means and film a report on local riots, executions and bombings. The plot is based on real events of 1980.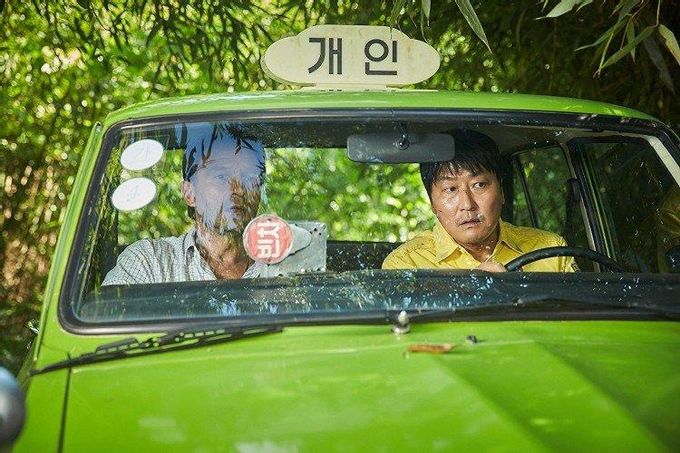 3. King (2017)
Tae-soo (Jo In-seong) seeks to acquire power, considering it the most important guarantor of success in life. To do this, he decides to become a prosecutor and enters one of the best and most reputable law schools. How will the thirst for political influence turn out for the hero? And what dark sides of power will Tae-soo have to face?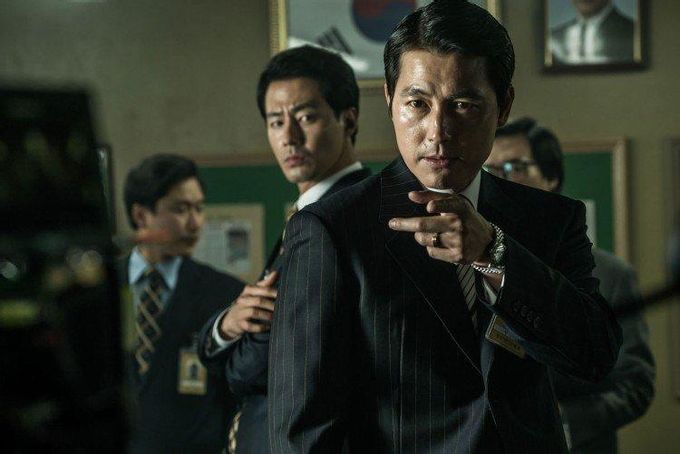 4. Man and woman (2016)
Ki Hong (Gong Yoo) and Sang Min (Jung Do Yeon) are strangers with difficult family circumstances who meet by chance in snowy Finland. Succumbing to forbidden feelings, the characters spend the night together, and in the morning they say goodbye with the thought that they will never see each other again. But what if it isn't?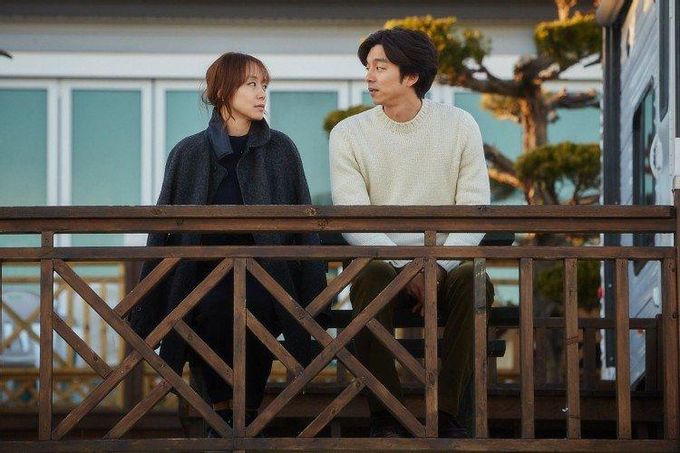 5. Secret agent (2016)
In the 1920s, Korea is under the rule of the Japanese invaders, and the situation between the occupiers and the resistance is heating up. Lee Jong-chul (Song Kang-ho) is the captain of the Korean police, which is controlled by the Japanese government. Seeing no other way out, the hero accepts the situation, considering the uprising useless. But the situation changes when information about the upcoming attack falls into Lee's hands.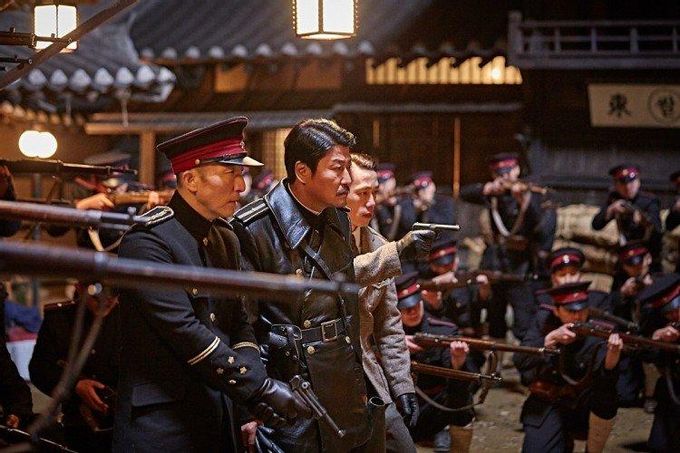 6. Howl (2016)
When a stranger arrives in a remote remote village, the local population is covered by a wave of mystical murders. A strange obsession causes residents to attack neighbors, friends, relatives. Police officer Jung Gu (Kwak Do Won) decides to look into the causes of a sudden disaster.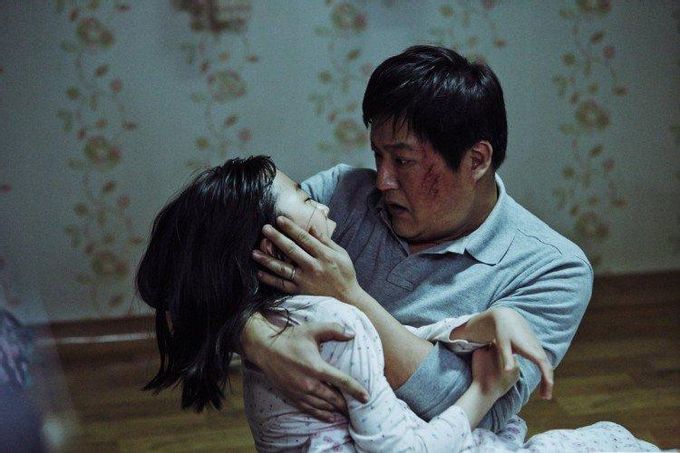 7. Tiger (2015)
A Japanese general demands to catch the last tiger in the forest in order to replenish his collection of skins. Hunters and soldiers turn to the best tracker Cheon Man-deok (Choi Min-sik) for help. But the man refuses, because they are united with the tiger by similar fates and several tragic events in their past.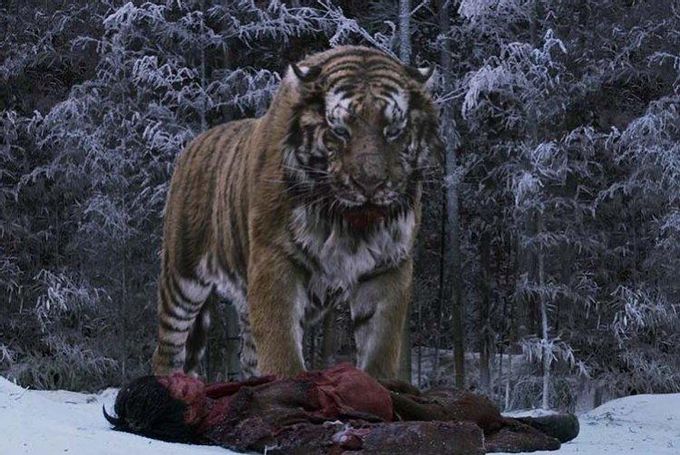 8. Desire (2013)
In the morning, junior high school student Seo Won (Lee Ryo) goes to school, and a few hours later, her father receives a call from the police. He is informed that his daughter was brutally raped and is in critical condition. How many obstacles and difficulties will the family have to overcome in order to heal the terrible psychological trauma of the girl?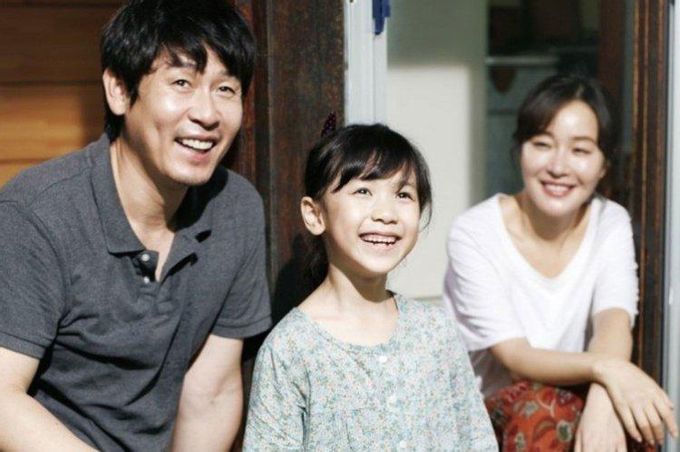 9. Stone (2013)
Min Soo (Jo Dong-in) is an amazingly talented graduate of Baduk (a specialized school for the Asian game of Go). And yet the guy does not plan to continue his studies and uses his skills only to win money from dubious personalities. But everything will change when Min-soo has to meet with the leader of the local gang and become his teacher.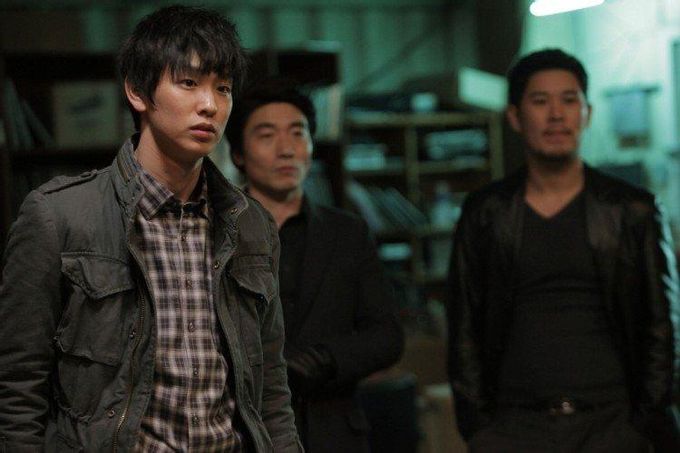 10 Lawyer (2013)
Song Woo Seok (Song Kang Ho) is a lawyer who defends the corrupt and dishonest rich in order to stay afloat. Soon the hero has a chance to change the niche of the legal sphere. An acquaintance asks Son to help her son, who, along with other students, is accused of adherence to communism.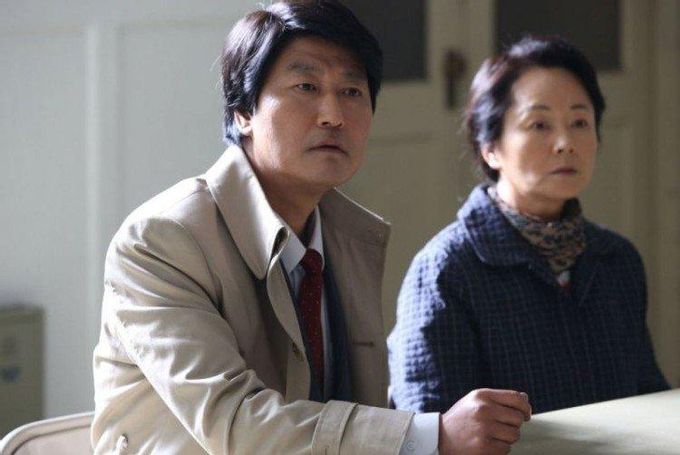 11. New World (2013)
Korean undercover agent Lee Ja Sun (Lee Jong Jae) infiltrates the local mafia. He manages to earn authority there and benefit the police. But will the hero remain an honest citizen or join an underground group when he has a chance to become one of the most influential people in the mafia?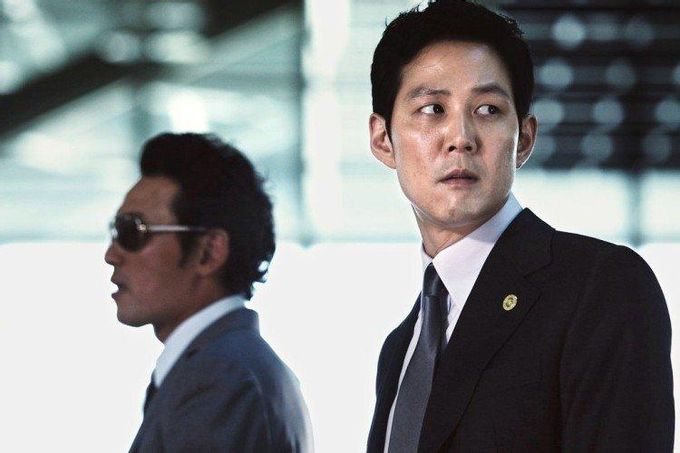 12. Suspect (2013)
Ji Dong Chul (Gong Yoo) has lost everything: his family, his career as a special agent, and even the freedom to use his own name. In an attempt to take revenge, he gets entangled in another criminal story and is now forced to hide from the chase, trying to uncover the secret of the murdered director along the way.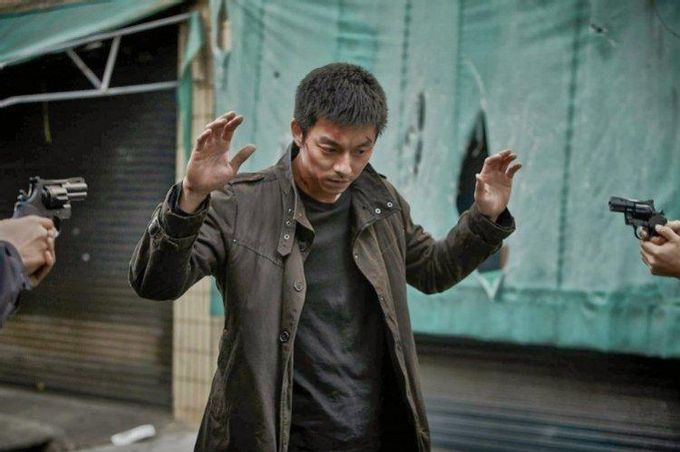 13. The Crucible (2011)
A new teacher with a tragic past comes to a school for children with hearing problems. Over time, he learns that the educational institution keeps a terrible criminal secret and decides to help his wards.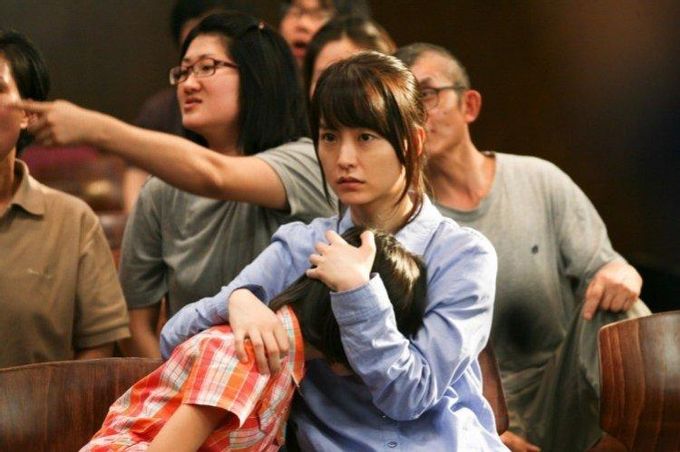 14. Mother (2009)
Yoon Do Joon (Won Bin) is a young boy who gets into trouble all the time because of his absent-mindedness and naivety. Once he is accused of killing a girl, and the young man confesses to the crime. At this time, his mother is trying to find out the real circumstances of the tragic event and begins her own investigation.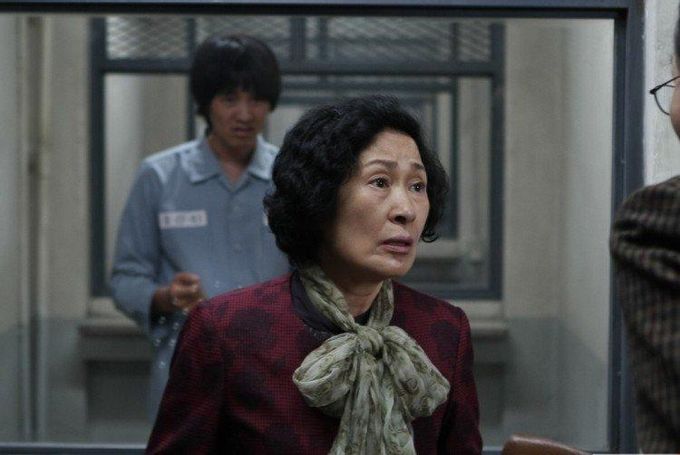 15. Our English teacher (2008)
The board of a private school decides to fire the physical education teacher and replace his subject with English classes. What a coincidence that the physical education teacher, it turns out, has permission to teach a foreign language!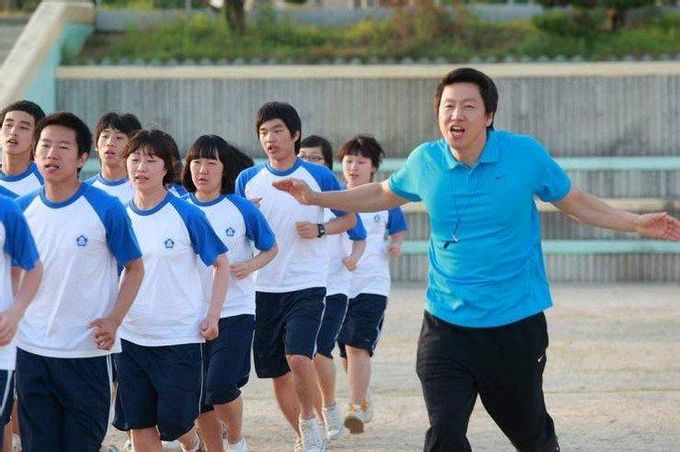 16. Empty house (2004)
Tae Sook (Lee Hoon Kyung) cleverly detects when the owners of the houses are away for a long time, and lives in their rooms. By chance, a man witnesses the abuse of Sun Wah (Lee Seung Young), after which he takes the girl with him. Their "mute" sympathy raises many questions.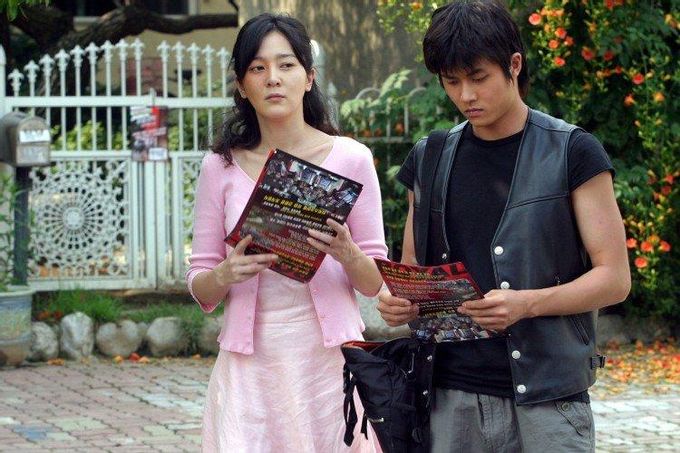 17. Oldboy (2003)
Oh Dae Soo (Choi Min Sik) is an ordinary businessman who, for reasons unknown to him, is kidnapped and imprisoned. After 15 years, the man still has a chance to get out of there and find out about the reason for his imprisonment. But at what cost will the race for the truth turn out?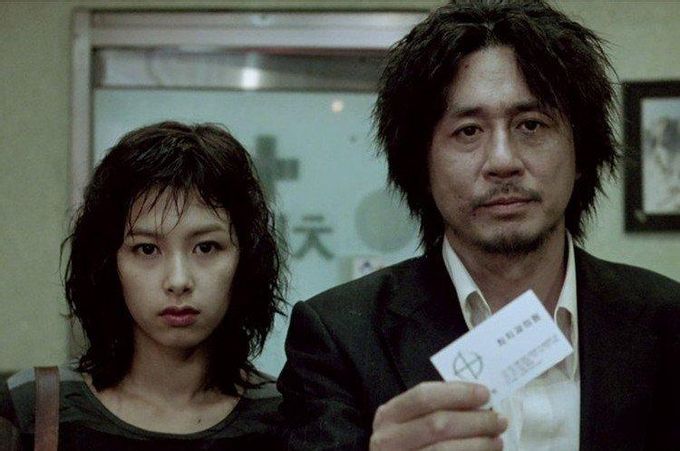 18. Public Enemy (2002)
Kang Chul Joon (Sol Kyung Goo) is a police officer who was attacked by a stranger. With only one piece of evidence on hand and based on a new murder, Kahn finds a connection between the incidents and decides to find the culprit at all costs.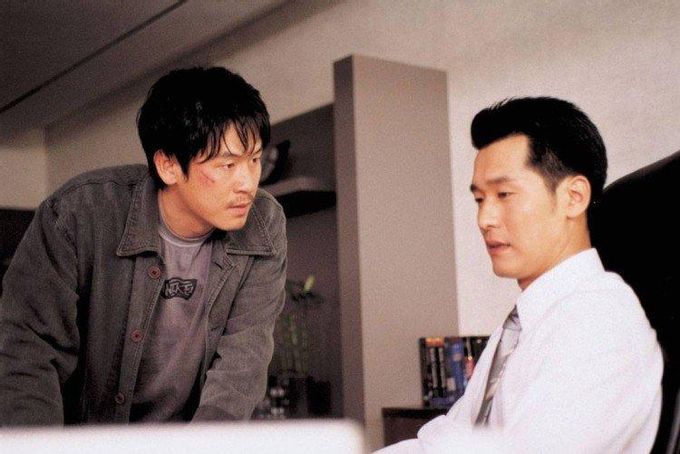 19. Sopendje (1993)
The father tries to teach the children the art of "Phansori" (a kind of folk singing in Korea). However, this genre has long lost demand. Realizing the truth, the son runs away in search of another life, and the head of the family blinds his own daughter so that she does not follow the example of her brother. In a few years, the children will meet and talk about how their fates have developed.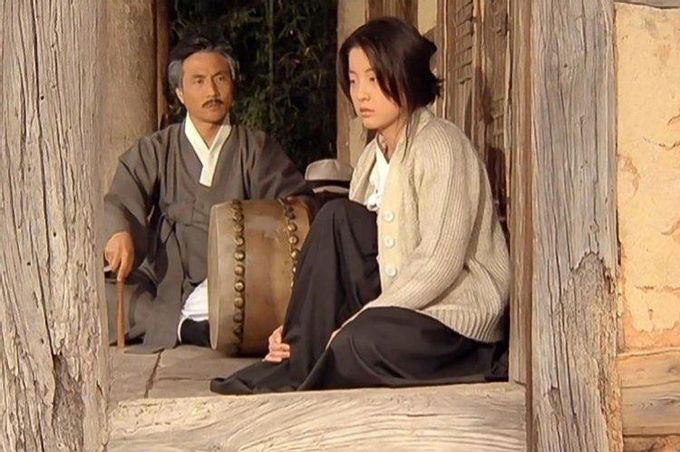 20. Stray Bullet (1961)
The life of poor man Song Cheol Ho (Kim Jin Kyo) is like a nightmare. A pregnant wife with no money to give birth, hungry children, a desperate younger brother, a prostitute sister - all this makes the hero feel on edge. And when the cup of patience is filled to the brim, even such a trifle as a bad tooth can lead to terrible decisions.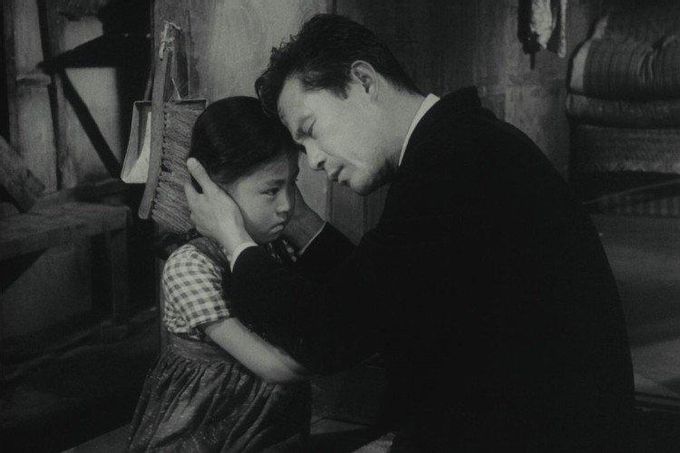 Things to know (Q&A)
What are top 10 Korean movies?
The 11 Best Korean Movies and TV Shows on Netflix
Snowpiercer. Year: 2014. ...
Kingdom. Year: 2019-21. ...
Hellbound. Year: 2021. ...
Space Sweepers. Year: 2021. ...
Boys Over Flowers. Year: 2009. ...
Psychokinesis. Year: 2018. Director: Yeon Sang-ho. ...
White Nights. Year: 2016. Creator: Han Ji-hoon. ...
11. # Alive. Year: 2020.
Which is the No 1 movie in Korea?
Domestic films by admissions
| Rank | English title | Korean title |
| --- | --- | --- |
| 1 | The Admiral: Roaring Currents | 명량 |
| 2 | Extreme Job | 극한직업 |
| 3 | Along With the Gods: The Two Worlds | 신과함께-죄와 벌 |
| 4 | Ode to My Father | 국제시장 |
Which Korean movie has the highest rating?
100 Most Popular Korean Movies
Burning (2018) Not Rated | 148 min | Drama, Mystery. ...
Oldboy (2003) R | 120 min | Action, Drama, Mystery. ...
The Handmaiden (2016) Not Rated | 145 min | Drama, Romance, Thriller. ...
Train to Busan (2016) ...
The Great Battle (2018) ...
The Wailing (2016) ...
I Saw the Devil (2010) ...
Memories of Murder (2003)
What are the top 10 Korean movies 2020?
The 13 Best Korean Movies of 2020
Hitman: Agent Jun. Korean Title: 히트맨 | Director: Choi Won-sub | Starring: Kwon Sang-woo, Jung Joon-ho, Hwang Woo-seul-hye | Genre: Action, Comedy. ...
Honest Candidate. ...
The Woman Who Ran. ...
Deliver Us From Evil. ...
Time to Hunt. ...
#Alive. ...
Samjin Company English Class. ...
Collectors.