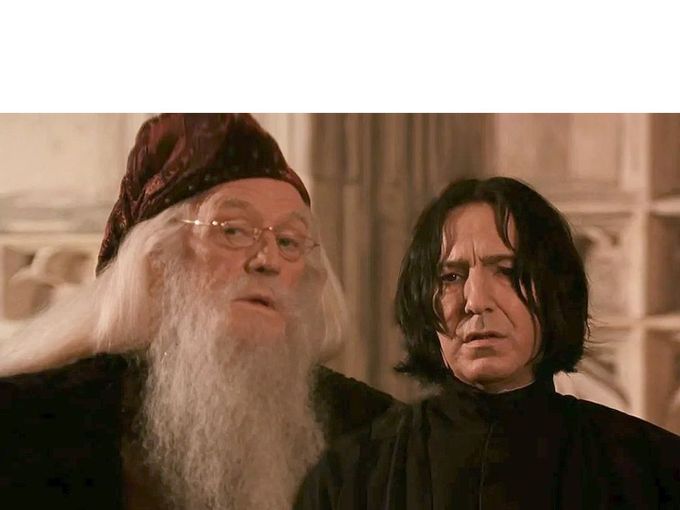 The documentary Harry Potter 20 Years Later: Return to Hogwarts, which was released in early 2022, featured several deceased actors in the movie saga. In particular, they talked about Richard Harris, Alan Rickman, Richard Griffiths and Helen McCrory. Alas, these are far from all the Potter actors who are no longer in this world. Let's talk about 15 artists, each of whom left their mark on this fabulous story.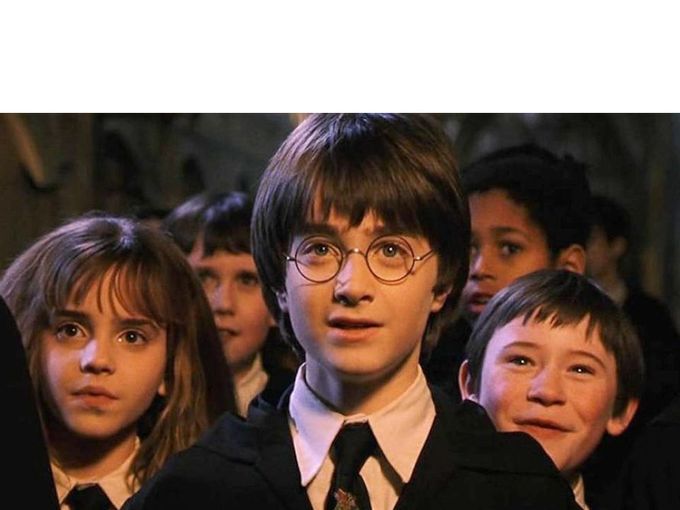 1. Richard Harris - Albus Dumbledore
Actor and director Richard Harris played the director of the Hogwarts School of Witchcraft and Wizardry Albus Dumbledore in the first two Harry Potter films. He agreed to this role because of the "threats" of his 10-year-old granddaughter, who promised to boycott his grandfather if he refused the role of Dumbledore. "Richard Harris was an amazingly warm-hearted man, he seemed to be shining," recalls Emma Watson (Hermione). In addition to his acting career, Harris has achieved a lot in music, on account of his Grammy awards. The artist's most famous song is "MacArthur Park".
In the summer of 2002, Richard Harris was diagnosed with Hodgkin's lymphoma (a malignant disease of lymphoid tissue). The actor died on October 25, 2002, surrounded by his family. Harris was married twice, both marriages ended in divorce. In his first marriage, he had three sons. They all followed in their father's footsteps. Jared and Jamie became actors, and Damian became a director.
2. Alan Rickman - Severus Snape
Year of death: 2016
Age: 69 years old
Alan Rickman played Professor Severus Snape (in another translation - Snape). At the casting, his candidacy was personally approved by the creator of the Harry Potter universe - the writer J.K. Rowling. "Alan was a close friend of mine. We had a shared scene, his last scene [in the potterian]. I was a little afraid of his scrupulousness, his skill in conducting a dialogue. We kind of went on a collision course. Snape and Voldemort are two actors who exist metaphorically with each other. Alan was a real wizard in this sense, "- from an interview with actor Rafe Fiennes, who played the one whose name cannot be called. In the summer of 2015, Alan Rickman was diagnosed with pancreatic cancer. The actor passed away on January 14, 2016. Since 1977, Alan Rickman has been in a relationship with Rima Horton. They got married only 47 years later. The couple had no children.
3. Helen McCory - Narcissa Malfoy
Year of death: 2021
Age: 52
Narcissa Malfoy, wife of Lucius and mother of Draco, first appeared in the sixth film, Harry Potter and the Half-Blood Prince. Helen McCory also played in the last two Potter films. "Helen McCory played my wife. I then said: "She seems to be the best actress in the world. I'm lucky that I was able to work with her, "- from an interview with Jason Isaacs. "She taught me a lot, as no one knew how to show the experience with just his eyes. It was a delight to work with her. "Tom Felton cried as he talked about his on-screen mother. On April 16, 2021, Helen McCory passed away at home from breast cancer. The actress was married to actor Damien Lewis (Nicholas Brody in Homeland). In 2007, the couple had a son, Gulliver, in 2008, a daughter, Manon.
4. Richard Griffiths - Vernon Dursley
Year of death: 2013
Age: 65 years old
Richard Griffiths played Harry's evil uncle, Vernon Dursley, whose family bullied Potter while he lived with them. "There is no magic," Uncle Vernon said. This character appears in five of the eight films. "His departure hit me especially hard. He was generous, always ready to teach something, "- from an interview with Daniel Radcliffe, playing Harry Potter. Richard Griffiths died on March 28, 2013 due to complications from heart surgery. The actor lived with his wife Heather Gibson for 33 years. They had no children.
5. John Hurt - Mr. Ollivander
Year of death: 2017
Age: 77 years old
John Hurt played the Potterian, Mr. Ollivander, whose wand shop is located in Diagon Alley. It was Ollivander who picked up the magic wand for Harry Potter, the future Voldemort - Tom Riddle and other wizards. The character Mr. Ollivander appears in the first and the last two films of the saga. In 2015, the actor announced that he was diagnosed with pancreatic cancer. John Hurt died on January 25, 2017. He was married four times, in a third marriage - with actress Joan Dalton, Hurt had two sons.
6. Roger Lloyd Pak - Barty Crouch Sr.
Year of death: 2014
Age: 69 years old
Actor Roger Lloyd-Pak starred in the fifth film, Harry Potter and the Goblet of Fire, by Barty Crouch Sr., head of the Department of International Magical Cooperation. The life of this actor was also cut short by oncology. Roger Lloyd-Pak died on January 15, 2014 from pancreatic cancer. The actor is survived by a wife and four children (the eldest daughter was born in his first marriage).
7. Elizabeth Spriggs - The Fat Lady
Year of death: 2008
Age: 78 years old
British actress Elizabeth Spriggs played in the film "Harry Potter and the Sorcerer's Stone" a small but vivid role of the Fat Lady - a "living portrait" that closes the entrance to the living room of Gryffindor and serves as its guard. In Harry Potter and the Prisoner of Azkaban, the Fat Lady was already actress Don French. Elizabeth Spriggs passed away on July 2, 2008 due to acute heart failure. She is survived by a husband and daughter from her first marriage.
8. Verne Troyer - Griphook
Year of death: 2018
Age: 49 years old
American actor Verne Troyer, whose height was only 80 cm, played in the first film in the franchise, the goblin Griphook, who worked in the London branch of Gringotts Bank. In the first part of the film "Harry Potter and the Deathly Hallows" this role has already gone to Warwick Davis. Verne Troyer died on April 21, 2018 due to alcohol intoxication. It was officially announced that the actor purposefully took this step.
9. Dave Legeno - Fenrir the Greyish
Year of death: 2014
Age: 50 years old
Boxer and mixed martial artist Dave Legeno began his acting career in 2000. In 2009, he played the werewolf Fenrir Greyback in Harry Potter and the Half-Blood Prince. Also, this character appeared in both parts of "Deathly Hallows". On July 11, 2014, sports tourists found Dave Legeno's body in Death Valley, an intermontane depression in the Mojave Desert and Great Basin in California. It is always very hot here, the recorded temperature record is +56.7 degrees. Presumably Dave Legeno died due to fever problems. The actor has a daughter.
10. Robert Knox - Marcus Belby
Year of death: 2008
Age: 18 years old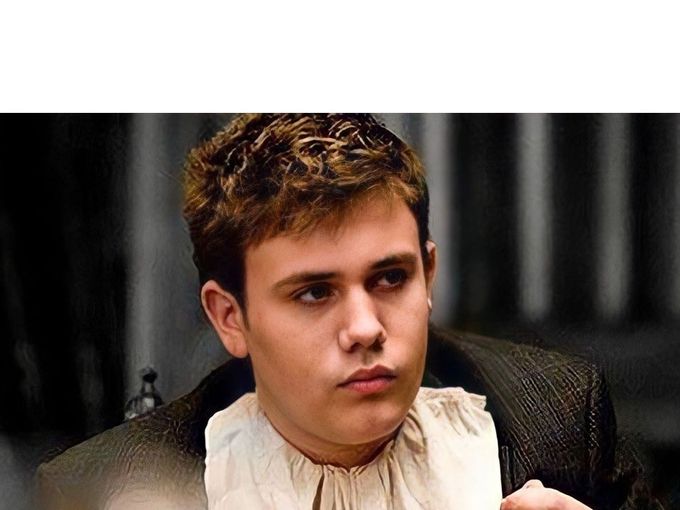 This is the most tragic of all the stories of deceased Potter actors. In 2008, actor Robert Knox starred in Harry Potter and the Half-Blood Prince as Marcus Belby, a Ravenclaw student. At the same time, the actor signed a contact for filming in Deathly Hallows. However, Robert did not even have time to see "The Half-Blood Prince" on the big screen. On May 24, 2008, Knox was fatally stabbed in a bar fight while defending his brother Jamie. The fatally wounded Karl Bishop received a life sentence with the right to review the case after 20 years. In memory of the young actor, a film festival named after him is held annually in London.
11. David Ryall - Elfias Doge
Year of death: 2014
Age: 78 years old
British actor David Ryall played in the first part of Harry Potter and the Deathly Hallows, Elfias Doge, a friend and classmate of Albus Dumbledore, a member of both the Order of the Phoenix. The actor, who has performed more than 130 roles in his career, died on Christmas Day - December 25, 2014. He is survived by a son and two daughters.
12.Robert Hardy - Cornelius Fudge
Year of death: 2017
Age: 91
Robert Hardy made his film debut in 1955. He starred in many projects, among which was Nikita Mikhalkov's film "The Barber of Siberia" (the role of Forsten). In the Potterian film, Robert Hardy played Cornelius Fudge, who was the Deputy Head of the Department of Emergencies, the British Minister of Magic, and a consultant on relations with the British Muggle Prime Minister. This character is present in four films of the saga. We last saw him in Order of the Phoenix. Robert Hardy died on August 3, 2017 at a nursing home for actors. He is survived by three children.
13. Terence Bailer - Blood Baron
Year of death: 2016
Age: 86 years old
New Zealand actor Terence Bailer began his acting career in 1952. His most notable role was the Bloody Baron, the Slytherin faculty ghost in The Sorcerer's Stone. Terence died on August 2, 2016. From the marriage to actress Bridget Armstrong, Bayler left behind daughter Lucy (followed in the footsteps of her parents) and son Michael.
14. Jimmy Gardner - Magic Bus Driver
Year of death: 2010
Age: 85 years old
Before starting his acting career in 1954, Jimmy Gardner worked as a driver for the English playwright John Osborne (the most famous play is Look Back in Anger). Who would have thought that Gardner's most famous film work would be the cameo role of a magic bus driver named Ernie in Prisoner of Azkaban. He played this role a year before the end of his career. Jimmy Gardner died of pneumonia on May 3, 2010.
15. Margery Mason - the sweet seller on the train
Year of death: 2014
Age: 100 years old
English actress Margery Mason has acted in films for about 50 years. Her last job was the role of a sweet candy seller on a train in the movie "Harry Potter and the Goblet of Fire." The actress died on January 26, 2014. She lived to be 100 years old!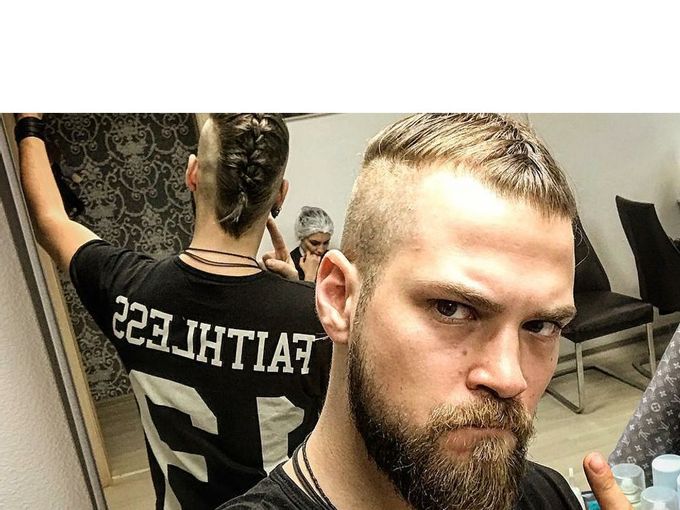 Things to know (Q&A)
Who died in Hogwarts?
It was the most devastating battle of the war, with casualties including: Remus Lupin, Nymphadora Tonks, Severus Snape, Fred Weasley, Colin Creevey, Lavender Brown , and at least fifty more who fought against Voldemort and his Death Eaters.
Has anyone died on their birthday?
Here are 18 of the most famous of them. Renowned Renaissance painter Raphael died April 6, 1520, his 37th birthday. William Shakespeare, a.k.a. The Bard, passed away on April 23, 1616, what is thought to be his 52nd birthday. ... Early jazz saxophonist Sidney Bechet died of lung cancer
Who born and died on the same date?
2. WILLIAM SHAKESPEARE . William Shakespeare couldn't have written a more poetic circle of life for himself: While the exact date of his birth has long been a source of debate, the general consensus is that he was born on April 23, 1564 and died on that same date in 1616, at the age of 52.
How rare is it to die on your birthday?
Odds of Dying Comparisons
| Event | Odds |
| --- | --- |
| dying on your birthday | 1 in 2,800 |
| dying in a plane crash | 1 in 9,800 |
| dying from heart disease | 1 in 6 |
| dying in a car crash | 1 in 106 |
Is it bad to die on your birthday?
"Birthdays are deadly ," according to the Daily Mail, which added that we are 14% more likely to die on that day. ... Common causes of birthday deaths were heart problems, cancer, stroke disease in women and suicides and accidents in men.
Is it good luck to die on your birthday?
Besides the cards, cake, candles, and gifts, there might be one more unexpected surprise in store for you on your birthday -- a higher risk of dying. A new study suggests that men and women are 14 percent more likely to die on their birthday than any other day of the year.
How many people were born and died on the same date?
"This is a very big study. There are 2.5 million deaths they've looked at," he says. "But if we actually look at what the excess is, it's 900 deaths in which people have been registered to have the same birth date as death date. That's not that many out of 2.5 millio
Who born and died on the same date in India?
Soundarya - Sarvepalli Radhakrishnan . Telugu actress Saundarya died in a cruel aircraft crash on April 17th, 2004. The same date has also been observed as the death anniversary of India's first Vice President, Sarvepalli Radhakrishna
Who died same day?
On July 4, 1826, former Presidents Thomas Jefferson and John Adams, who were once fellow Patriots and then adversaries, die on the same day within five hours of each other.