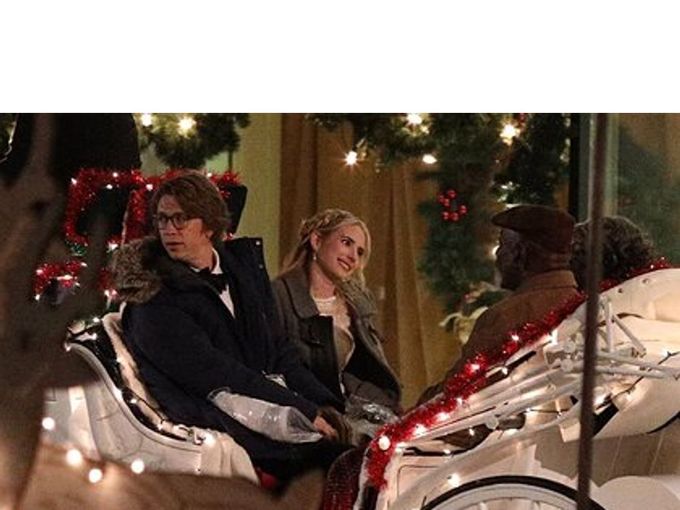 The first footage of the Hollywood remake of the Soviet comedy "The Irony of Fate, or Enjoy Your Bath!" Photos from the set were posted on Twitter.
In the photographs, a character named Margot (Nadia in a Soviet film), played by American actress Emma Roberts, is captured with Thomas Mann - he will play the role of "Zhenya". In the frames, the heroes of the film celebrate Christmas in Boston, USA.
06.29 • Emma Roberts & Thomas Mann na planie "About Fate" w Bostonie. pic.twitter.com/3Ljv07olNh
The director of the American version of the New Year's film was the creator of the series of films "The Grandmother of Easy Behavior", as well as the films "Rzhevsky against Napoleon" and "Hitler Kaput!" Marius Weisberg. It is known that the project name of the tape is About Fate (translated from English "About fate").
The release date of the tape is still unknown.
In May it was reported that the British actor, the star of the action movie "Mortal Kombat", Lewis Tan will play in the remake of the Soviet film "Irony of Fate, or Enjoy Your Bath!" It is noted that such artists will also take part in the Hollywood interpretation of Eldar Ryazanov's tape. Like Garrett Hedlund, Britt Robertson, Madeline Petsch and Verity Branco.