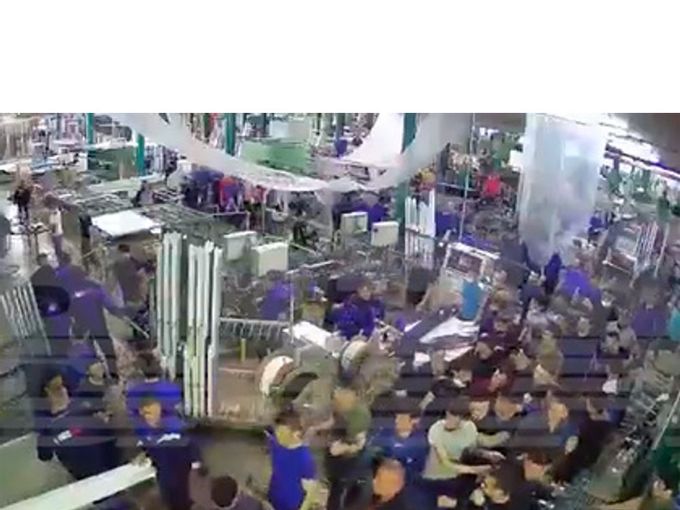 Police began checking over a video of a mass brawl at the Ecookna plant in Buzhaninovo near Moscow, where migrants raped and killed a pensioner in September. Telegram channel Baza reports.
According to one of the versions, the conflict was caused by the fact that the brigade leaders who belonged to one of the diasporas who worked at the plant transferred most of their gray wages to their fellow countrymen.
The witnesses interviewed by the Ministry of Internal Affairs stated that they did not remember anything about the incident, Baza notes. All that the operatives have so far managed to establish is that the fight took place about a year and a half ago.
In September, a major gathering took place outside the Ecookna dormitory in Buzhaninovo after migrants raped and killed a 67-year-old local woman. People complained about constant conflicts with migrant workers at the factory. After the popular gathering, the demands of the residents were partially satisfied, the migrants living in the hostel were relocated to a protected area 10 kilometers from Buzhaninovo.