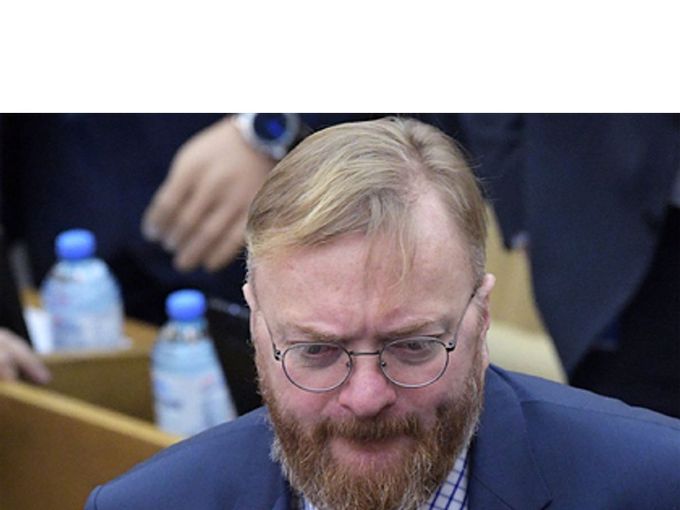 State Duma deputy Vitaly Milonov complained to FSB director Alexander Bortnikov about the film "Quiet Voice" about a gay man from Chechnya and asked to call the organizers of the documentary film festival "Artdokfest" to account for extremism. RIA Novosti writes about this with reference to the request of the parliamentarian.
"The content of the film is openly extremist in nature, prompting the commission of crimes based on political, ideological, racial, national and religious hatred and enmity," Milonov is convinced.
He noted that the organizers of "Artdokfest" enjoy "generous financial support from foreign structures" and allegedly have already been seen in showing extremist films. According to the parliamentarian, they can be prosecuted under several articles of the Criminal Code: 280 ("Public calls to carry out extremist activities"), 282 ("Incitement to hatred or hostility, as well as humiliation of human dignity"), 282.1 ("Organization of an extremist community") and 282.3 (Financing extremist activities).
Earlier, Quiet Voice was removed from the screening at the Artdokfest due to threats. The premiere of the film was supposed to take place on Monday, April 5, at the Moscow cinema "October". Instead, they decided to show Ksenia Okhapkina's film "Immortal". The director and founder of "Artdokfest" Vitaly Mansky explained that the festival's management had to cancel the show "under pressure of circumstances."