If you want to create a creepy mood for yourself from October 31 to November 1 and feel the atmosphere of this gloomy holiday - read one of the books in this collection.
Ray Bradbury - All Saints' Eve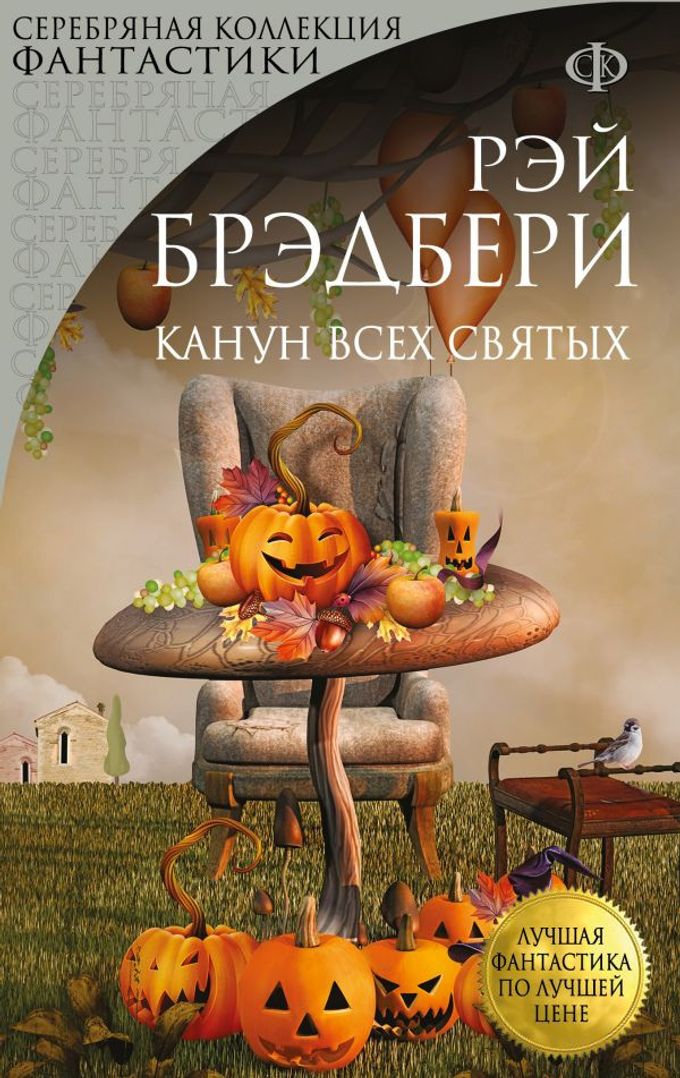 Have you read Bradbury's All Saints' Eve on Halloween yet? Correct urgently, because this book has already become practically one of the most important attributes of this holiday. Through the main characters of 12-year-old boys, who changed into costumes and went to collect sweets, we will learn everything about this holiday, get imbued with its spirit, atmosphere and even think about something high! It's a short story. So just an evening of cozy reading will provide you with.
And when you get to know all the books in this collection, look into the section about what is worth reading for more interesting recommendations!
Roger Zelazny - Lonely October Night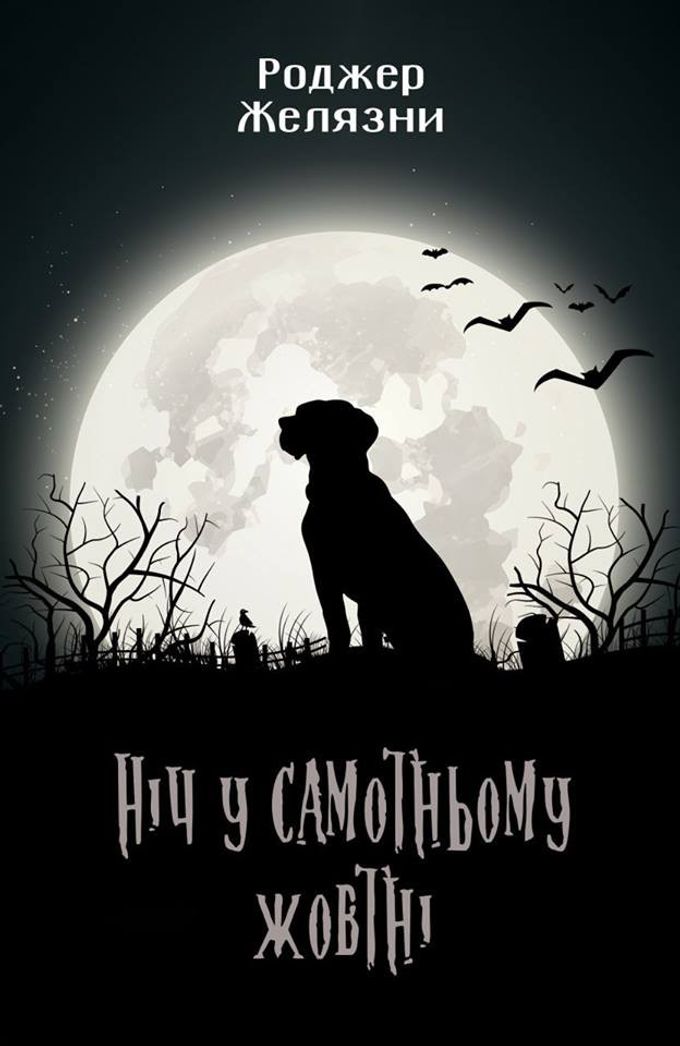 If you are swimming like a fish in water in the world of horror literature, then be sure to read this book by the legendary science fiction writer, it will definitely delight you with a meeting with your favorite characters. Here you will find a cocktail of many famous heroes of the books of such masters of horror as Edgar Poe, Mary Shelley, Bram Stoker and Howard Lovecraft. Frankenstein, Sherlock Holmes and others get together to play a strange game ... Intriguing? Then read the book! It is also quite small, but full of events headlong.
Agatha Christie - Halloween Party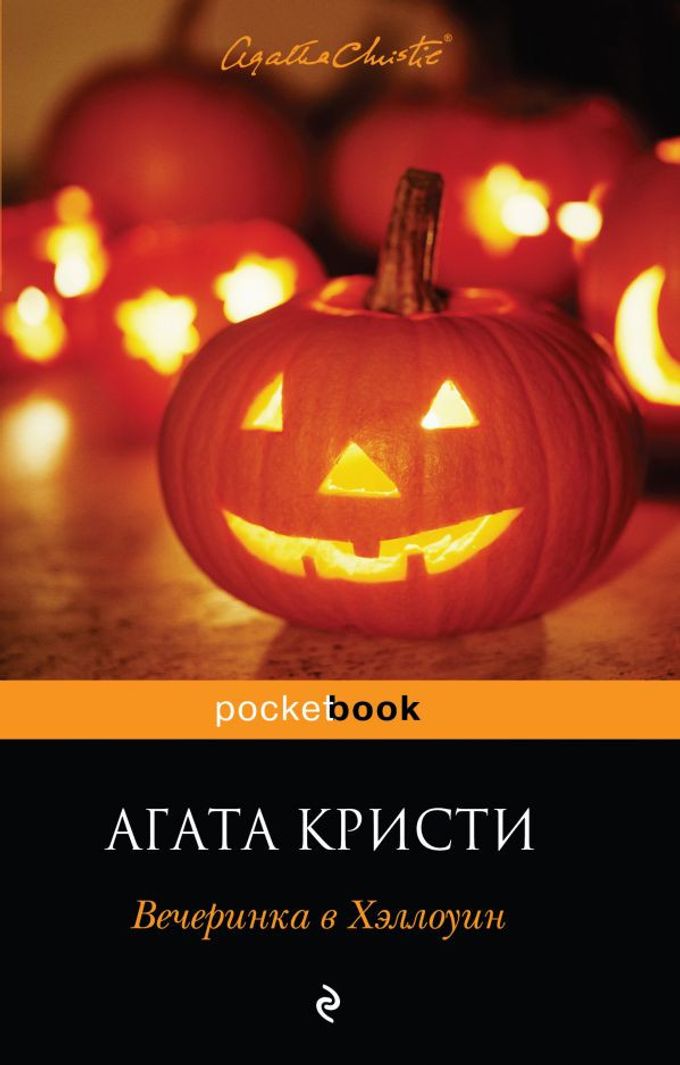 On Halloween, not only the inhabitants of the other world play pranks on the earth, but also ordinary people of flesh and blood. Ariadne Oliver is invited to the house where they are preparing for Halloween with might and main. The situation is diluted by a girl who publicly declares that she saw the murder. Soon, the funny dreamer is found dead and everyone understands that she did not invent, but spoke the truth, and the killer continues to cover his tracks.
Stephen King - Pet Sematary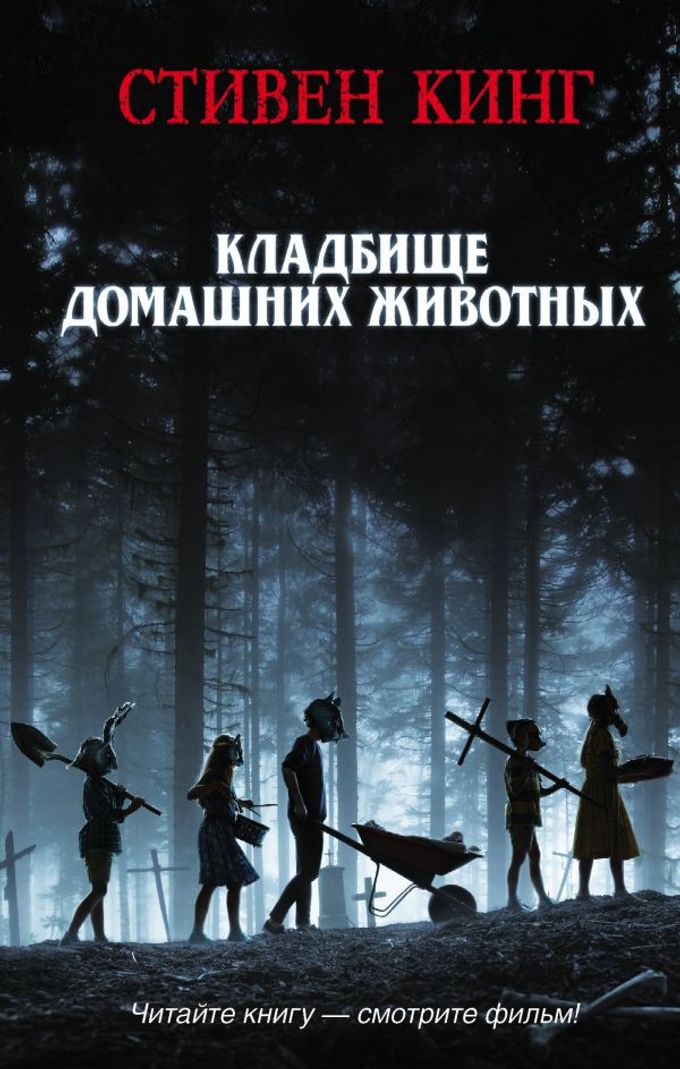 Where is without the king of horrors in this scary collection! And since the holiday of mysticism and horror, then heavy artillery is required. "Pet Sematary" himself King called his most terrible novel, which he even reread was terrifying, and the author knows a lot about horror. Why the worst? Because he will not talk about vampires and ghosts, but the most difficult experiences for each of us, the main nightmare of the majority will come to life on the pages of the novel. An ideal happy family moves into an old mansion, and who would have thought that this new step in their life would open the door not to even greater happiness, but to embody a nightmare.
John Updike - Eastwick Witches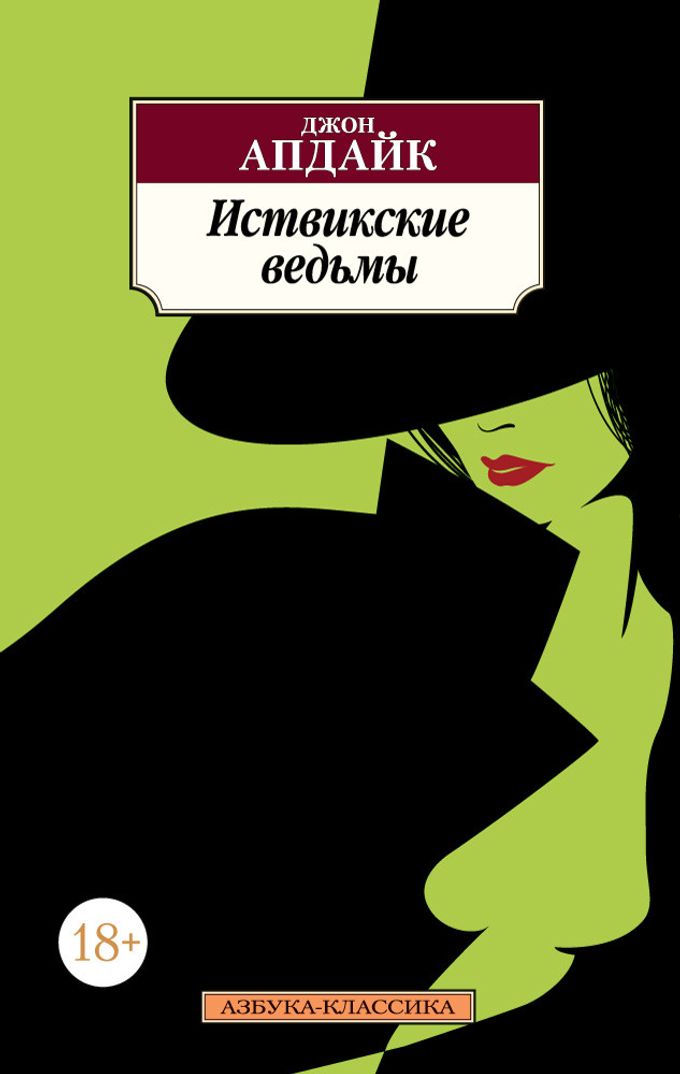 The story is more famous for its adaptation of the 80s, of course, such stars starred there! Cher, Michelle Pfeiffer and Susan Sarandon play three witches who yearn for their ideal man in a small American town. But dreams come true and the charming heartthrob devil Daryl van Horn (Jack Nicholson) comes to them! Be sure to watch or read about this game of cat and mouse, but it's not clear who else is the mouse in this story ...
Koji Suzuki - The Bell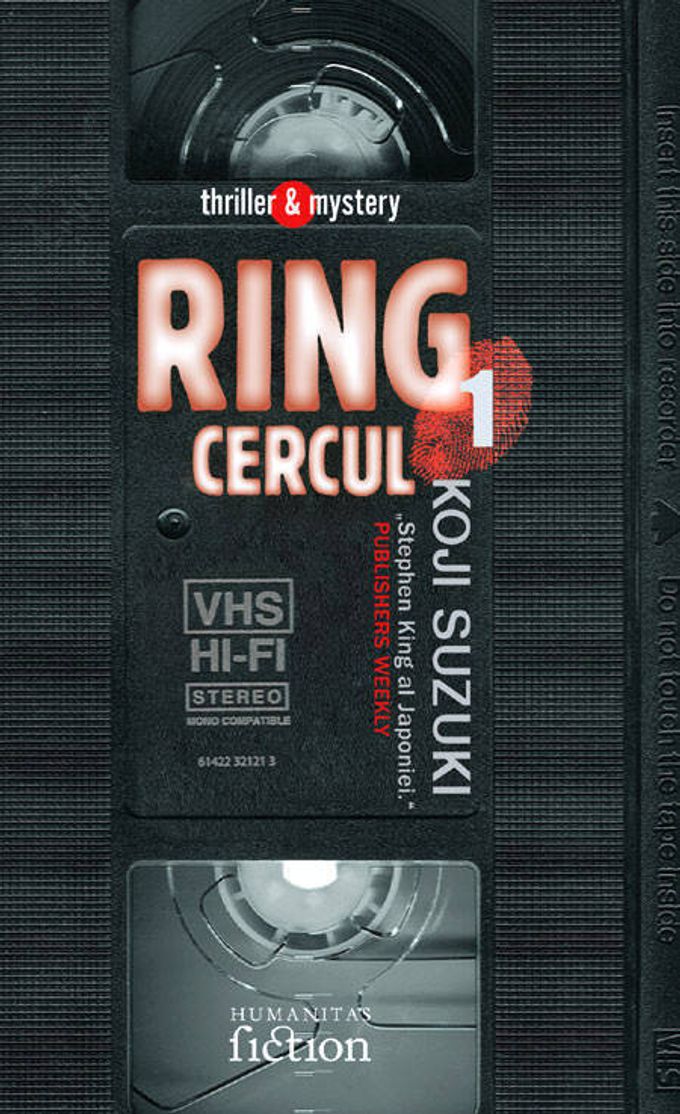 And, finally, if you consider yourself a tough nut to crack and all these atmospheric fairy tales do not appeal to you, read a real horror book from a real master. This is the very source of the famous film about the girl in the well, which is no less frightening! A mysterious cassette falls into the hands of journalist Asakawa Kazuyuki, and if he does not figure out how to escape, in a week he and his family will be dead. To complement the atmosphere of horror, we advise you to follow the film adaptations, both Japanese and American.
Things to know (Q&A)
What are some good Halloween books to read?
20 Halloween Books So Scary, They'll Keep You Up For the Rest of the Year
Interview With a Vampire. Anne Rice. ...
White Is For Witching. Helen Oyeyemi. ...
The Haunting of Hill House. Shirley Jackson. ...
Aura. Carlos Fuentes. ...
Dark Harvest. Norman Partridge. ...
Frankenstein.

What is the scariest book to read?

20 of the Scariest Books You'll Ever Read

The Shining by Stephen King (1977) ...
The Turn of the Screw by Henry James (1898) ...
The Haunting of Hill House by Shirley Jackson (1959) ...
The Woman in Black by Susan Hill (1983) ...
Salem's Lot by Stephen King (1975) ...
A Head Full of Ghosts by Paul Tremblay (2015)

What are the top 10 must read books?

All are well worth reading at least once in your life!

To Kill a Mockingbird, by Harper Lee. ...
1984, by George Orwell. ...
Harry Potter and the Philosopher's Stone, by J.K. Rowling.
The Lord of the Rings, by J.R.R. Tolkien. ...
The Great Gatsby, by F. ...
Pride and Prejudice, by

What books should a 14 year old read?

Fiction Books

Harry Potter and the Sorcerer's Stone. Author: J.K. Rowling. ...
Holes. Author: Louis Sachar. ...
The Martian: Classroom Edition. Author: Andy Weir. ...
Jasper Jones. Author: Craig Silvey. ...
Eragon. Author: Christopher Paolini. ...
Coraline. Author: Neil Gaiman. ...
Life of Pi. ...
The Last Olympian (Percy Jackson and the Olympians)

Is Halloween based on a book?

Novels. When the original Halloween was released in 1978, a novelization of the film followed just a year later. Written by Curtis Richards, the book follows the events of the film, but expands on the festival of Samhain and Michael's time at Smith's Grove Sanitarium.

Is Halloween a book?

Amazon.com: Halloween : A Novel by Curtis Richards, John Carpenter & Debra Hill: kindle ebook eBook: Richards, Curtis , Carpenter , John , Hill, Hill: Kindle Store.

What is the darkest book of all time?

1. The Exorcist (1973) You may not agree that The Exorcist is the scariest movie ever, but it probably also isn't much of a surprise to see it at the top of our list — with a whopping 19% of all the votes cast.

What is the number 1 scariest movie?

1. The Exorcist (1973) You may not agree that The Exorcist is the scariest movie ever, but it probably also isn't much of a surprise to see it at the top of our list — with a whopping 19% of all the votes cast.

What is Amazon's #1 best seller?

CHAPTER II A Closer Look at Amazon Best Seller Badge

Ranking # 1 means that a product has recently sold more than all other products in that category (or subcategory) within that particular marketplace. ...
Not all categories display the badge at all times.

What is the #1 book in the world?

| Rank | Title | Author |
| --- | --- | --- |
| 1 | Da Vinci Code,The | Brown, Dan |
| 2 | Harry Potter and the Deathly Hallows | Rowling, J.K. |
| 3 | Harry Potter and the Philosopher's Stone | Rowling, J.K. |
| 4 | Harry Potter and the Order of the Phoenix | Rowling, J.K. |

What is the 5 hour rule?

The five-hour rule is a simple concept that was first coined by Michael Simmons. It involves setting aside five hours a week or one hour each working day , dedicated to deliberate practice or learning. Learning comes in many different forms and will include time for reading, reflection and experimentation.

How tall should I be at 14?

The average height for 14 -year-old boys in the U.S. is 64.5 inches or 5 feet 4½ inches (164 cm.) For 14 -year-old girls in the U.S. the average height is 62.5 inches or 5 feet 2½ inches (158.75 cm.)