"Tell me who your friend is, and I'll tell you who you are" works not only with friends, but also with books. Let's see what works have influenced our favorite stars in order to get to know them a little better.
Natalie Portman - Cloud Atlas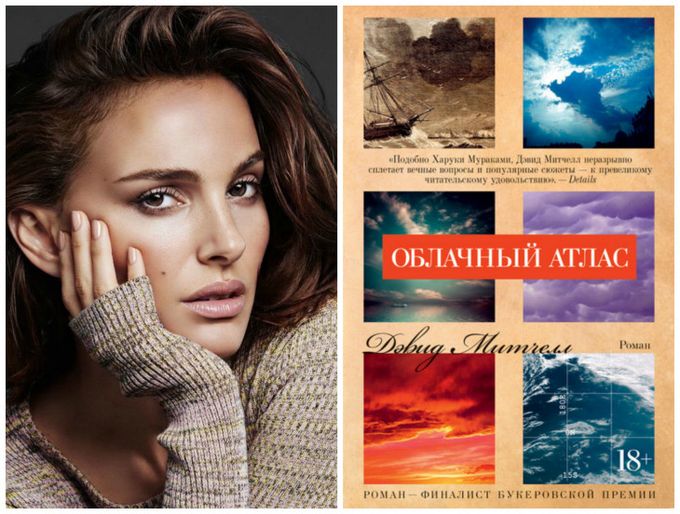 The actress loves this book so much that she gave it to all her friends for three years. It presents six completely different stories, which nevertheless have something in common. One of them is historical fiction, the other is a 70s thriller, there is also a post-apocalyptic one. In general, a universal book in which everyone can find something to their liking. Portman called it "one of the most beautiful, fascinating and challenging books."
Olivia Wilde - Sphere
Publication from Olivia Wilde (@oliviawilde)
The actress once recommended this book on her Instagram with the caption: "This book is so good and scary that my hair is trying to attack and run away at the same time." The piece follows Mae Holland, who joins Sphere, a large Internet company based in California, with the motto "Privacy is theft. Secrets are lies. " As she delves deeper into the culture of the company, Mei succumbs to the demand for complete transparency, and the consequences of this will make you be careful about your social media!
Keira Knightley - Pride and Prejudice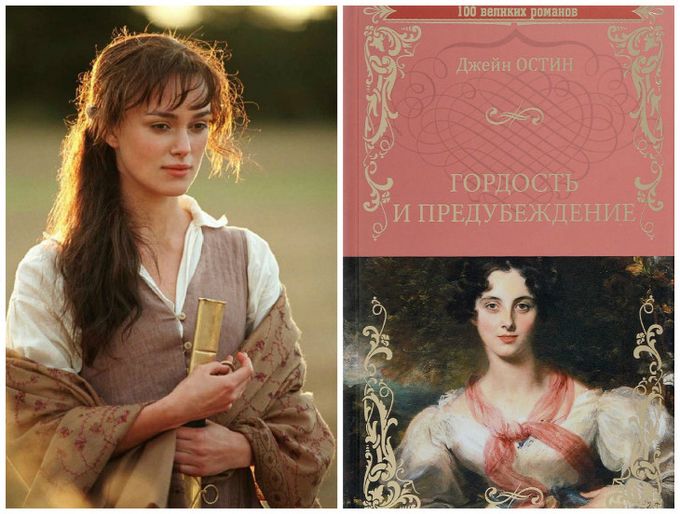 Knightley's success in the role of Elizabeth Bennett was due not only to her acting, but also to her sincere love for the classics Jane Austen. According to Knightley, she "read the book a lot" and "has been obsessed with Pride and prejudice since she was about 7 years old." And, of course, the actress is not the only one. More than two hundred years have passed since the publication of the book, but many women around the world with bated breath continue to follow the development of relations between Elizabeth and Mr. Darcy, only Knightley was lucky to embody his childhood hobbies on the screen.
Anne Hathaway - The Secret Garden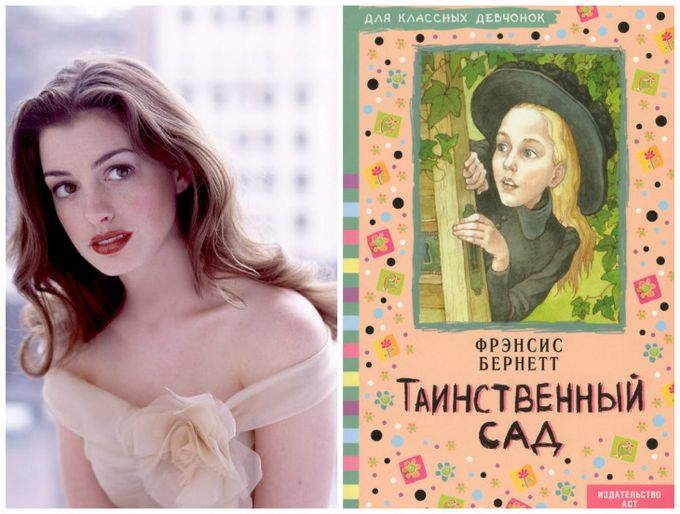 Here is another proof that children's books can win the hearts of not only children, but also adults. Anne Hathaway grew up admiring Mary Lennox from Frances Hodgson Burnett's beloved novel. "I still adore gardens," says the star, "and I always walk through them to check if there is a mysterious closed door hiding there." Here's a hint - if you want to meet an actress - look for her in the gardens!
Nicole Kidman - War and Peace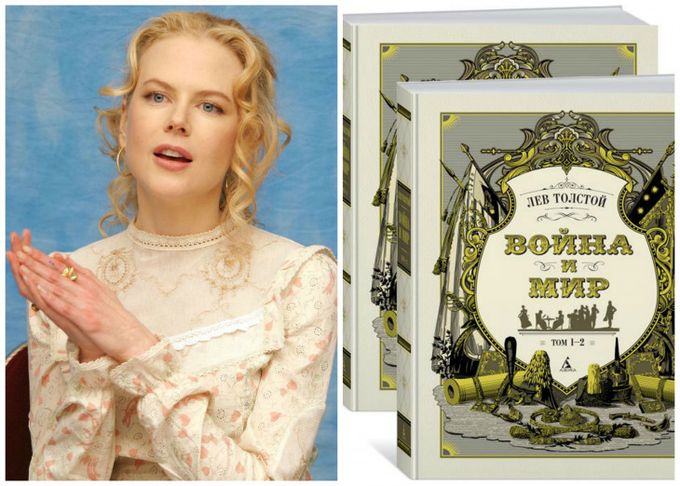 The actress claims that her mother protected her from the sun and urged her to stay at home more often, and the best way for this was big novels. So at the age of 12 she read Tolstoy's War and Peace and many other Russian, English and French writers, including Dostoevsky! We should also thank this undying classics for giving the world such a talented actress. After all, it was they who developed her imagination and showed how interesting it is to transform into other characters.